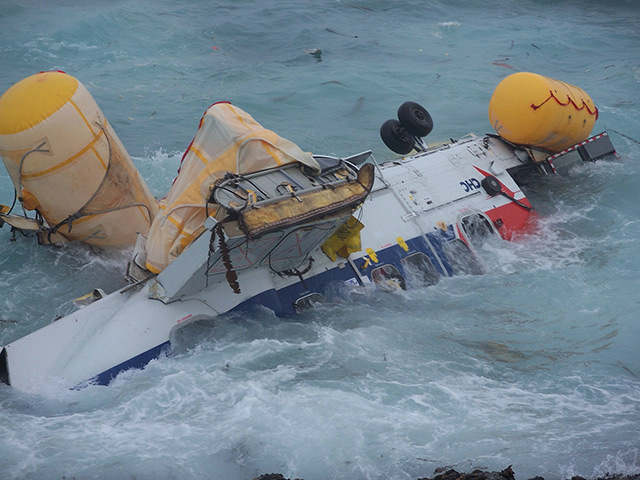 Scotland's top prosecutor has made a landmark legal move to access the black box recorder from a Super Puma which crashed last August killing four oil workers on board.
The Lord Advocate has applied to the Court of Session to retrieve the data from the stricken L2 craft, which crashed off Sumburgh on August 23 2013.
The voice recorder will hold crucial information about the final moments leading up to the crash, which killed Sarah Darnley, of Elgin, Gary McCrossan, of Inverness, Duncan Munro, of Bishop Auckland, and George Allison, of Winchester.
The data will help inform the Crown Office whether prosecutions will be raised in connection with the tragedy, or whether a Fatal Accident Inquiry must be held.
The black box is currently retained by the Air Accident Investigation Branch, which has no duty to share information while its probe continues.
The Lord Advocate has made the move to expedite its own inquiries.
Relatives of those who died in a Super Puma crash on April 1 2009 off the coast of Peterhead have criticised the length of time it took to get answers as to why their loved ones died.
A fatal accident inquiry into that disaster – which killed 16 men on board – only reported back in March.
A spokesman for the Crown Office said: "Following a helicopter crash off Sumburgh on 23 August 2013 in which 4 people died, Crown Office began an investigation into the cause of the deaths.
"The investigation is ongoing and the families of those who died will continue to be updated in relation to any significant developments."