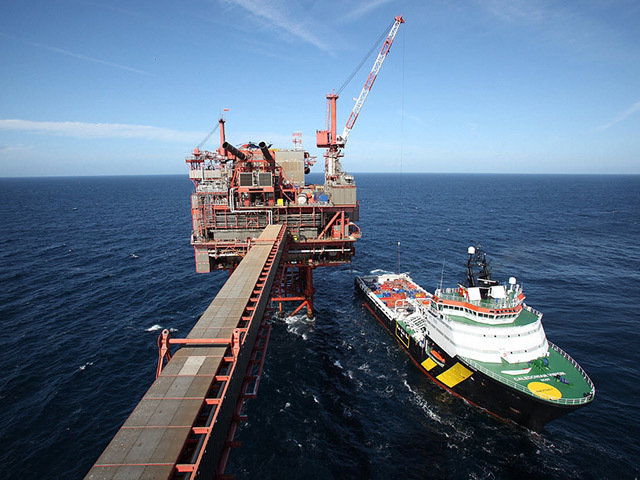 The cost for operators to decommission rigs in the North Sea is expected to cost around £10billion in the next eight years.
Acteon company, Claxton, has created an infographic showing all the costs involved with decommissioning in the region.
Around 480 wells are due to be decommissioned until 2022 in the central and northern North Sea, 60% of which are platform wells.
The cost of decommissioning a subsea development well is estimated to be £10.1million, while the cost for a subsea exploration and appraisal well is £8million.
A decommissioning relief deed (DRD) of £20billion was previously announced by the UK government and so far a total of 49 DRDs have been issued.
Operators with abandonment plans include BP, Shell, Maersk Oil and Premier Oil.
The total costs of the decommissioning work is split between a number of areas such as well plugging and abandonment reaches £4.5million.
Removal of topside and infrastructures costs £2.1billion, with around £300million also spent for monitoring and recycling.
The companies figures reveal pipeline, which stretches for 2,300 kilometres from 74 fields, will also need to be removed.
The infographic was produced as delegates from a number of companies meet at the Oil and Gas UK Decommissioning Conference.
Oil & Gas UK recently revealed that North Sea upstream industry is set to spend around £35billion until 2040.
Claxton has previously carried out platform and well abandonment and conductor recovery.
It also completed the world's first rigless platform well abandonment in 2003.
The company also completed the first rigless recovery of a stuck BHA (Bottom Hole Assembly) for Maersk on the Tyra East field.
More than 280 conductor cutting and recovery projects have been carried out using Claxton's equipment and offshore crews, and the company has worked with Acteon sister company, OIS, to deliver pioneering multi-operator campaigns.
Jamie Hall, communications manager for Claxton, said, "Our infographic, created from Oil and Gas UK's recent review of the North Sea market, highlights the scale of the challenge facing operators.
"Claxton has a long standing track record of reducing costs associated with platform well abandonment, which Oil and Gas UK estimates at around £4.8 million per well."
Recommended for you

Harbour submits decommissioning plan for LOGGS Saturn platforms