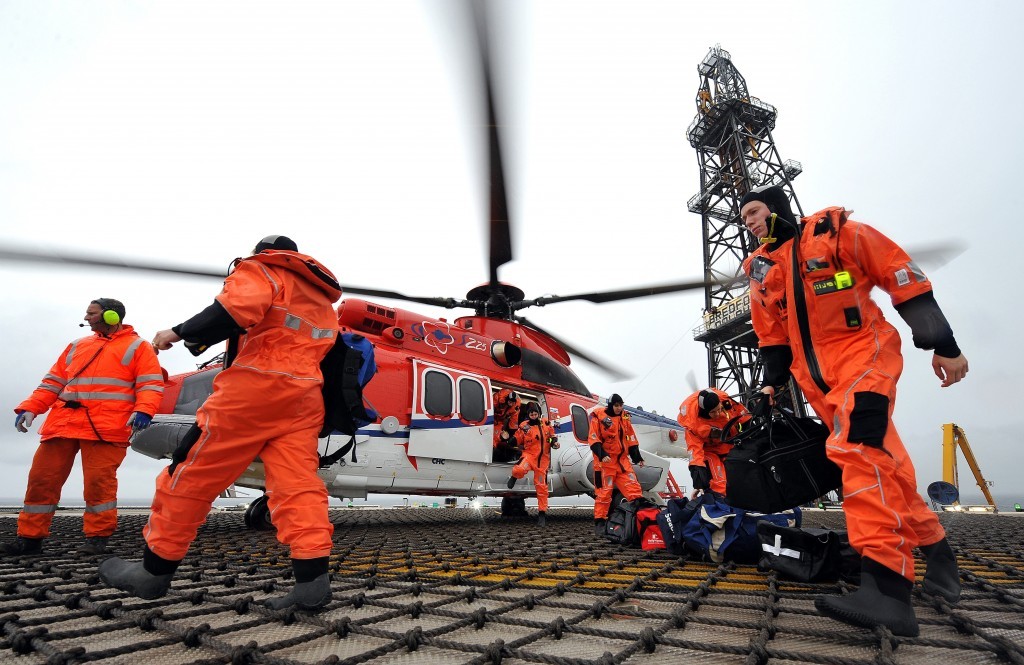 More than 60,000 offshore workers are to have the span of their shoulders measured ahead of new regulations on body size coming into force in April.
Industry group Step Change in Safety has revealed its measurement strategy for helicopter passengers travelling to and from offshore installations that will ensure all can escape from windows in the case of accidents.
Workers whose shoulders measure greater than 22in will be classified as "extra broad" (XBR) and will be required to sit in a helicopter seat that's closest window is compatible with their shoulder size.
The decision comes after months of research with Robert Gordon University to find the best way to ensure larger people will be able to travel safely.
Step Change now faces the daunting task of ensuring most offshore workers will be officially measured when the legislation comes into force on April 1.
Les Linklater, executive director for Step Change in Safety, admits the industry now has to "roll up its sleeves" now to measure as many people as possible.
Those who haven't been measured and going offshore after April 1 will be automatically judged as XBR.
Mr Linklater said: "The shoulder to shoulder measurement is the widest anatomical measurement, which is the limiting factor in terms of egress.
"For somebody like me who is softer in the middle, that can be compressed quite considerably. Whereas the shoulders can't be compressed to the same level. Bones and muscle don't compress as much as our softer tissue – bottoms, boobs and bellies."
The research was undertaken by Dr Arthur Stewart, an anthropometry expert corr at Robert Gordon University (RGU) with the help of a 3D scanner.
"Taking advice from Dr Arthur Stewart who has been measuring people for 30 years, this is the very best measurement you can take in terms of managing this number of people in this time scale to give you a consistent, fair and safe outcome," Mr Linklater said.
Step Change has ordered special 300 callipers that will be used for the measurement which will be arriving soon.
The RGU researchers believe that no more than 13% of the offshore population will be deemed XBR.
Likewise the research reviewed the North Sea fleet of helicopters, all of which will have at least five or six seats suitable for XBR passengers.
By April these seats will be marked on all North Sea helicopters, while XBR passengers will be issued with armbands in order so that flight crew will be able to easily identify the passengers and correct seating.
Mr Linklater said: "This measurement strategy marks the evolution of helicopter safety and is another major step towards ensuring the UK is the safest oil province in the world to work in."
Helicopter passengers will be measured by specially-trained medics either on offshore installations or at onshore medical centres.
Measurement places will be available from the beginning of February and can be booked through medical providers.
A spokeswoman for CHC, one of the three main helicopter providers in the North Sea said: "The industry continues to work collaboratively to prepare for and implement the new CAA regulations.
"We are making changes to our operations so the new seating requirements are implemented safely and smoothly for all of our passengers."