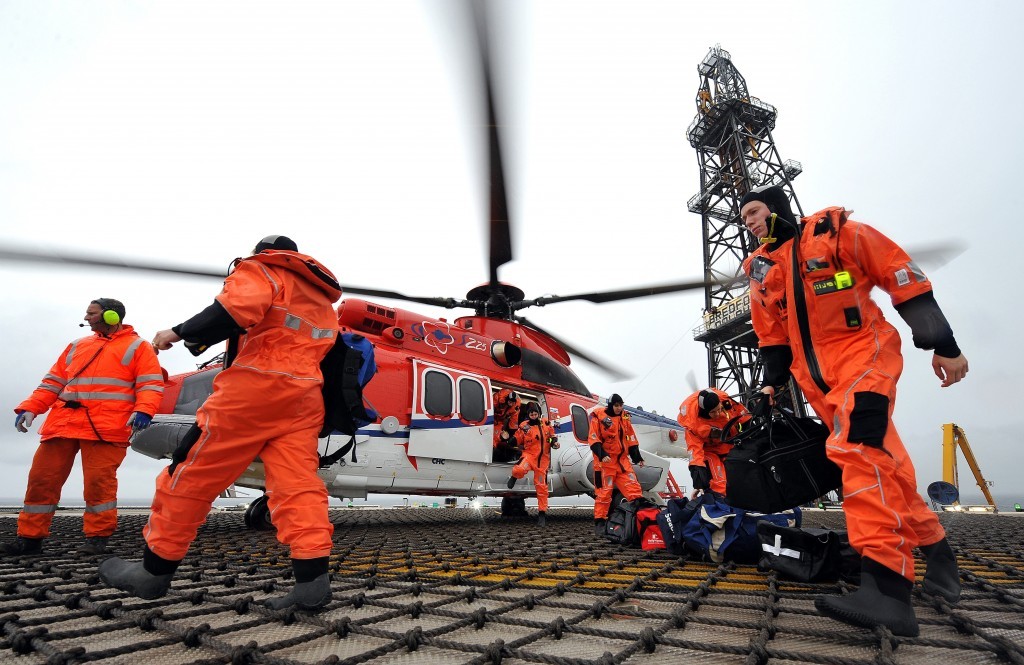 The Civil Aviation Authority (CAA) said improvements have been made to offshore helicopter flights, but there is still more to be done.
The body said many of the safety objectives it had set last year had already been met such as emergency breathing systems and cancelling flights in the most extreme sea conditions.
It said the safety of those who travel in offshore helicopter flight is "paramount".
Since the publication of a review ten months ago the CAA said the changes being implemented would save lives of those working in the industry for "years to come".
Mark Swan, CAA director of safety and airspace, said: "The safety of those who rely on offshore helicopter flights is our absolute priority.
"Some encouraging progress has been made over the last year to improve helicopter safety but there is still more that can and will be achieved.
"We will continue to report regularly on progress, so that people can have confidence that these important changes are being implemented as quickly as possible."
New rules came out of a review into helicopter safety which had been prompted by the deaths of four people when a CHC-operated Super Puma crashed into waters off the coast of Shetland in 2013.
Robert Paterson, health, safety and employment issues director at Oil & Gas UK,said: "The significant progress in improving aviation safety and, in particular, developments aimed at preventing accidents and reducing near-accidents through initiatives such as standardisation of pilot training, is most welcome.
"The offshore oil and gas industry – through Step Change in Safety – has worked hard to improve post-crash survivability through the development and introduction of Category A Emergency Breathing Systems for use on all helicopter flights, and also on standardised clothing policies for offshore workers.
"In addition, work continues on the measurement of the offshore workforce to ensure passengers sit next to a push-out window that is compatible with passenger size.
"Much remains to be done, but progress to date has exceeded expectations. Oil & Gas UK is committed to working as part of the CAA-led Offshore Helicopter Safety Action Group to ensure flying is as safe as it can be."
For more health and safety news click here.
Recommended for you

Former Babcock helicopter business takes off with new South African owner