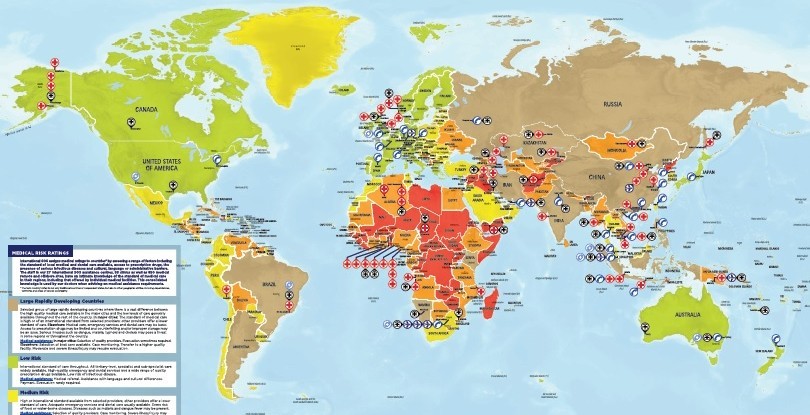 A map of the world has been created to help keep oil and gas companies updated on regions that pose the most risks to their staff.
International SOS has released its Health Risk Map 2015, which helps oil companies, non governmental organisations, educational institutions and governments understand health threats around the world.
For Aberdeen-based oil companies in particular, it helps employers ensure that their staff are safe ahead of overseas assignments.
Dr Beu Dees, regional medical director for International SOS in the Northern seas, said: "Without proper assessment, business travellers and international workers often have misconceptions about the risk they will be exposed to overseas.
"Operational experience in some countries in the Americas over the last year has highlighted limitations in specialist medical care available, with a corresponding increase in medical evacuation.
"We have therefore increased the medical risk rating of these countries."
The 2015 map now includes 17 countries which have had their risk ratings changed, as well as countries such as Ethiopia, Kenya and Nigeria who have had their ratings downgraded to a lower risk category.
Nations that have been moved to a higher risk category include Grenada, Guatemala and Mauritius.
Dees continued: "Recent International SOS daa shows that over 40% of our medical cases occur in countries classed as high or extreme risk.
"This is a significant increase from less than 25% in 2010. Health Risk Map 2015 is just one of the many tools that can help organisations plan and prepare for operations around the world."
Recommended for you

Addressing the employee health needs of the future with specialist support