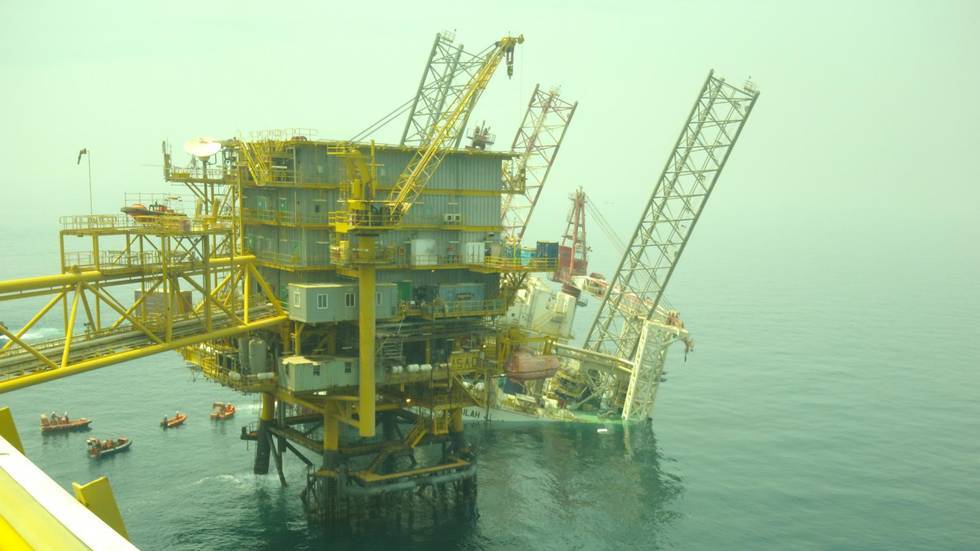 A rig will have to undergo months of repairs and maintenance after one of its jack-up legs collapsed – causing it to keel into waters offshore Qatar.
The incident happened in the Maersk Oil operated field Al Shaheen on the Rumailah rig, which is owned by GIS (Gulf International Services).
Both companies said all personnel were evacuated safely and no injuries had been reported.
The incident was described as a "punch through incident" in a statement released by GIS.
While no additional details on what had happened were revealed by the company, a Maersk Oil spokesman speculated the accident could have been caused by a puncture in the seabed, causing one of the rig's legs to collapse.
A spokesman for the Danish operator said in a statement confirming the incident: "All personnel are safe and accounted for and no damage to Al Shaheen facilities has been reported."
The Rumailah is a type of movable, buoyant rig designed to sit on legs which are jacked down to the sea floor.
GIS is partly owned by state-owned Qatar Petroleum, which oversees oil and gas exploration in the OPEC nation.
The unit is currently working under a three-year contract with Maersk which expires in June 2017.