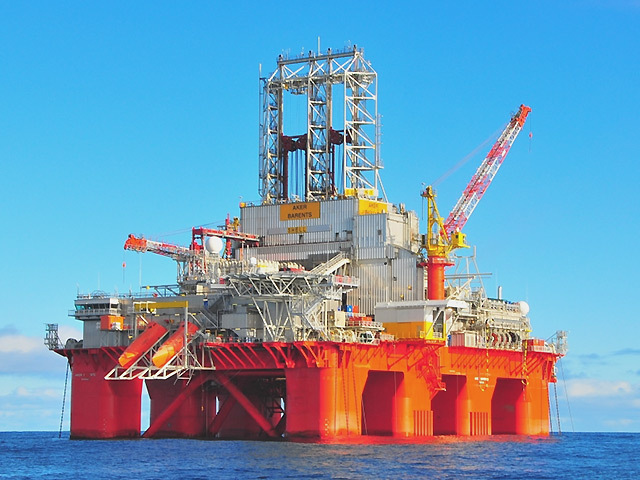 The Norwegian Petroleum Safety Authority (PSA) has called for a number of improvements to be made after a roustabout was injured on the Transocean Barents drilling unit.
The incident, which happened in March this year, left the worker with injuries to his head, neck and back.
He had been carrying out an inspection of the derrick when the accident happened.
While on a work platform which was around 12 metres above the drill floor, the man had bent forward over a railing when the yoke for the top drive had descended and snagged him.
An investigation by the PSA found that he was "squeezed/struck between the yoke and the work platform railing but manged to twist free."
A spokesman said inquiries began on the day the incident happened, with the PSA supporting the police inquiry.
Transocean also investigated the incident and had participant from Shell in its team.
It was found there had been an "inadequate safety configuration" of the work platform and failure to complete protection measures which had been initiated.
The drilling unit was also found to have "unclear zoning of drill floor and derrick" as well as "inadequate management, risk understanding and risk assessment" related to activities on the drill floor.
The PSA has now asked Transocean to describe how it intends to deal with the nonconformities.
Earlier this month Statoil was given a deadline by the Petroleum Safety Authority (PSA) in Norway over a number of non-conformities and improvement points on the Heidmal gas processing platform in the North Sea.
Recommended for you

Equinor makes oil discovery in Norway of up to 50 million barrels