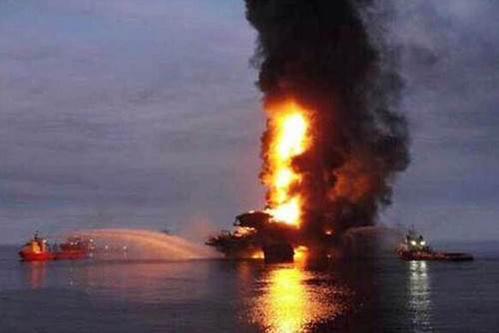 The cause of a platform fire in Mexico earlier this year which killed four workers and left 16 injured was a leak in a rarely used gas fuel line which had corroded, according to a new report.
The findings by Mexico's Agencia de Seguridad, Energia y Ambiente (ASEA) on what happened on board the Pemex Abkatun Permanente platform will not lead to any fines against the company.
The gas fuel line had shown what was described as an "unusual" kind of accelerated corrosion due the presence of micro-organisms and sulphuric acid within the gas.
The mixture of elements led to a rupture in the line which ignited the escaping gas.
It was found there had been no failure to comply with applicable regulations.
But measures are now being put in place to prevent a repeat of the accident including a review of similar gas lines.
The incident happened in April this year in the Bay of Campeche at the platform which is 132km from the shoreline.
Eight firefighting boats had battled the flames in the region, which is part of the Abkatun Pol Chuc complex.
In 2012, 26 people were killed in a fire at a Pemex natural gas facility.
A further 37 people also died at a blast at the company's Mexico City headquarters the following year.