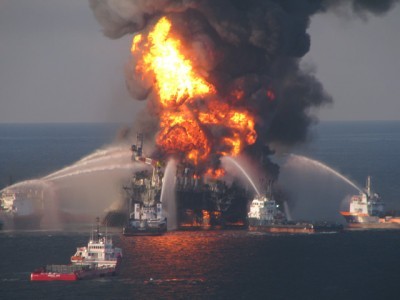 A federal judge in New Orleans has granted final approval to an estimated $20 billion (£14billion) settlement over the 2010 BP oil spill in the Gulf of Mexico.
The settlement, first announced in July, resolves years of litigation over the worst offshore spill in US history.
BP has estimated its costs related to the spill, including its initial clean-up work and the various settlements and criminal and civil penalties, will exceed $53billion (£37billion).
David Uhlmann, a University of Michigan law professor and former chief of the justice department's environmental crimes section, said Judge Barbier's ruling "ends a long sad chapter in American environmental history".
"The question that remains is whether we have learned enough from this tragedy to prevent similar environmental disasters in the future," he said.
Our gallery looks back at the key milestones.
Recommended for you

Gulf of Mexico oil drilling makes too-little, too-late comeback