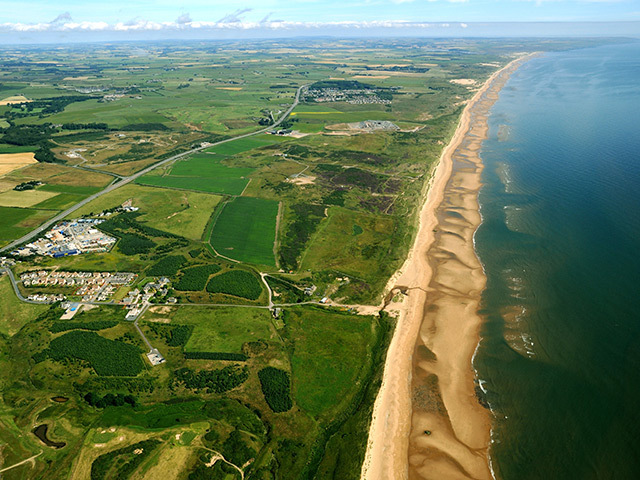 What can the team driving the north-east of Scotland's Energetica project learn from the US city of Houston?
There was an ideal opportunity to find out when visitors from the Texan oil capital toured parts of Aberdeen and Aberdeenshire yesterday.
The grand tour, stopping off at The Store at Foveran for lunch, formed part of the annual Aberdeen-Houston Gateway event.
US visitors included Jeffrey Blair, Europe and Middle East director for the Greater Houston Partnership, who shared some of his insight into his city's equivalent of Energetica, the Energy Corridor.
"We continue to concentrate on the quality of life," he said, adding the everyday experience of people working in the corridor was key to its success.
Connectivity, in terms of both information and technology and transport, was a crucial part of making sure about 94,000 employees across 300 multinational, national and local companies are fully supported, he added.
So too are more than 26,000 acres of parks, bayous and reservoirs, and in excess of 50 miles of walking and cycling trails linking the corridor's energy-focused campuses with residential neighbourhoods.
Having good schools, healthcare and hotels, as well as convenient shopping and "incomparable" dining choices on the doorstep is another major selling point for the team now looking to build on what has already been achieved in the 16 years since the corridor was established.
Mr Blair said there were important differences between the economies of the north-east and Greater Houston area, which though still centred on oil and gas was more diversified.
Consolidation of US operations in the oil and gas downturn had led to some companies actually growing their Houston presence, he said.
The corridor, covering 2.7 square miles dissected by the arterial Interstate 10 route, is home to many of the world's biggest energy industry companies.
Energetica is a long-term economic development project which aims to create clusters of energy-focused centres of excellence over a 300 square mile area between Aberdeen and Peterhead.
The vision is for the region to be internationally recognised as the location of choice for "high value" oil and gas and renewable-energy organisations, but also businesses operating in other valuable niche markets.
Developed in late 2007, the project is managed by a partnership of Scottish Enterprise, Aberdeenshire Council and Aberdeen City Council.
There are four strategic objectives: securing the region as a major global energy hub; attracting new investment and people to the area, growing the international trade of indigenous business; and creating a strong quality of life proposition.
Energetica development manager James Walsh said there was a lot to be learned from Houston's Energy Corridor.
"Taking what has been in done in a city of millions of people and trying to transplant that to our region" was a major challenge.
But massive investment in the Aberdeen city bypass road and other key developments across the region, including the newly approved £150million housing and retail development at Blackdog, were opening up opportunities for the Energetica vision to become a reality, he said.
Recommended for you

Make us a green freeport – north-east plea to new PM