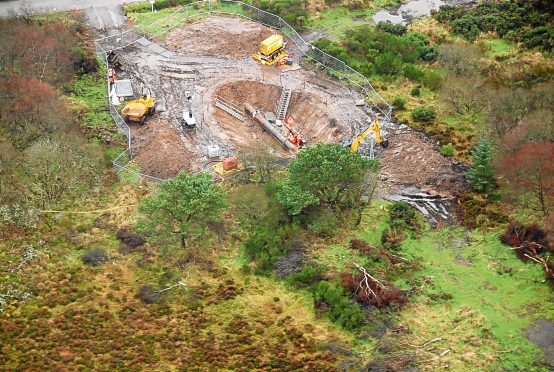 The recent shut-in of numerous North Sea fields as a result of the required repairs to the Forties pipeline is the first major UKCS industry-wide force majeure event since Piper Alpha almost 30 years ago.
Notwithstanding localised field-based incidents in recent years — the Elgin-Franklin gas leak or the MacCulloch field storm-damage shut-in — force majeure provisions in most contracts remain something of an afterthought: often tucked away in the end of a contract and deemed 'boilerplate' provisions.
Provided there is reference to 'act of God', a notice mechanism, and ultimately termination rights, most reviewers feel the clause ticks the box.
But here's why this is approach is inadvisable.
Within the oil and gas industry, potential risks and delays are an everyday occurrence and accordingly a well-drafted force majeure clause is a vital element of a good contracting structure.
When an unforeseen delay occurs and a shut-in or stoppage arises, it is important all parties to a contract understand their rights and have a clear process to follow to exercise those rights.
This requires consideration of a force majeure clause in two distinct parts —
The definition of force majeure itself
The process and procedure to be followed when such a force majeure event occurs: typically known as the operative part of the clause
Defining force majeure
Much like the mythical 'force' that the title of this piece alludes to, force majeure in the contracting context is a similar intangible, ethereal concept.
The overriding principle is that the event giving rise to force majeure must be something beyond the foreseeability of the parties at the time of entering into the contract.
This is the general definition that many contracts will refer to, but in depending only on this form of definition, parties leave much to chance and may have to rely on the vagaries of the courts to finally determine if an event falls within this definition or not.
Accordingly, most UKCS industry contracts will provide for two limbs to the definition for force majeure.
The first generalist definition as noted above, and thereafter a non-exhaustive (usually denoted by the use of the words "including but limited to") list of specific types of events which will be deemed by the parties to constitute force majeure.
This is where the 'act of God' reference can typically be found, and is one of the more risky areas to leave to just a scant review.
A standard list of events will usually make reference to severe weather phenomena (hurricanes, typhoons, lightening strikes), acts of God, strikes and lockouts, and parliamentary reform.
This is also the place that increasingly, availability of equipment, piracy, general weather storms and failures of third party suppliers are being added to the potential 'risk' events that give rise to force majeure.
Given that such additions are all potentially foreseeable, or at least something that can be planned or accounted for, it is difficult to understand how such events could truly be considered as force majeure.
But they are being included, and accepted, due to a failure to fully review these provisions.
Operative provisions
The operative provisions are those identifying what the parties are required to do (or may do) in the event of force majeure.
Typically, the structure will provide for notice to be given that such an event has occurred, a time period to elapse and then termination.
In some cases, it may be stated that the contract is suspended during a specific time period either in full or to the extent that performance is impacted by the force majeure event.
Partial suspension is particularly important if the contract is wider than a single performance requirement (for example multi-part supply arrangements or master services agreements).
These basics will constitute a sufficient clause, but there are additional points that should be considered for inclusion, and also some traps for the unwary if even the basic provision is not properly reviewed.
Additional drafting should be considered that puts in place a reporting process during the period between delivery of notice and any termination rights.
Depending on the value of the project affected, and type of force majeure occurring, this could be as frequently as every day or at the least on a weekly basis.
The affected party should also be tasked with seeking to resolve the force majeure as soon as possible. It may also be appropriate to allow the unaffected party to help in resolving the issue (if appropriate), or to seek third party engagement to meet the affected party's obligations during the continuance of such force majeure event.
If the unaffected party has such rights, clarity on the management of costs for such options should also be included.
Context and obligations
It is vital in reviewing the time period between notice and any action arising as a result of force majeure that consideration is given to the context of the contract and the obligations to be performed.
It is typical to include a 30, 60 or 90-day period as these are considered 'reasonable.'
In certain contracts these may not be appropriate. For example, any contract which requires delivery on a 'just-in-time' or stated daily basis will require much shorter time periods to permit the unaffected party to take action following notification of force majeure.
Conversely, if a supply contract includes delivery of items with a significant long-lead order time, then a longer period would typically be appropriate as an event of force majeure early on in the contract may not have a significant impact to the overall timeline.
Moreover, it is important to be clear on when the time periods start and whether there is one applicable time period or several.
It is not uncommon to see staged application of time periods whereby the time period is only referenced once, but is applied repetitively to different stages of the process.
In such provisions, it could be at least 90 days before termination could occur on a contract which (on the face of it) only refers to a 30-day period (for example, 30 days applying to the giving of notice from the date the event occurs, then starting again for a discussion period then finally commencing again as a suspension period all before termination rights can be invoked).
This may only become apparent on closer reading of the provision.
Impossible to see, the future is?
Accordingly, a basic review will suffice if, in lucky circumstances, there is never a need to rely on the force majeure provisions.
However, the oil and gas market is known for unforeseeable events arising, albeit usually on a smaller scale than recent Forties pipeline events.
To be best prepared then, the force majeure provisions should always be reviewed thoroughly rather than ending up in the situation where you find a lack of review disturbing.
Laura Petrie is a corporate and commercial lawyer at Ledingham Chalmers