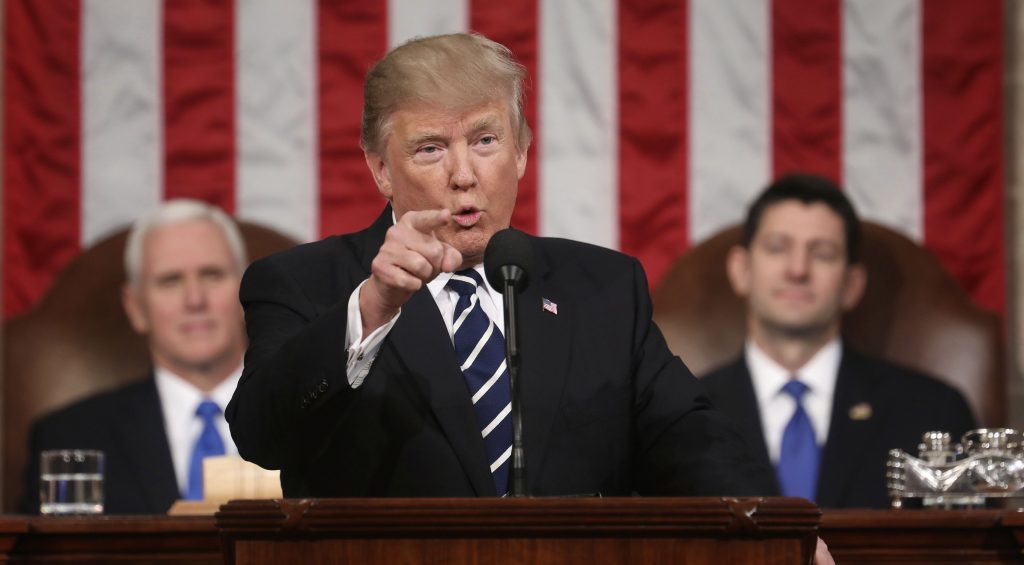 When former United Nations ambassador John Bolton becomes U.S. national security adviser next month, he will cast even more doubt on the nuclear deal between Iran and major world powers, with potentially significant consequences for the oil market.
Bolton, a veteran of George W. Bush's administration known for his ardent support of the 2003 Iraq invasion, has described the accord with Iran as a " strategic debacle." His appointment follows the firing last week of Secretary of State Rex Tillerson, a defender of the nuclear deal, who will be replaced by another foreign policy hawk, Central Intelligence Agency Director Mike Pompeo.
Oil markets reacted bullishly, with international benchmark Brent crude rising about 7 percent to $69 a barrel since Tillerson's ouster.
If the U.S. president decides to pull out of the nuclear deal, here's what's at stake for the oil world.
What's the next step?
Trump is required by law to certify every 90 days whether Iran is complying with the 2015 agreement, which eased U.S. and international restrictions on the Islamic Republic provided it curbs nuclear research.
In October, the president said Iran had failed to live up to the spirit of the pact, but he stopped short of re-imposing U.S. sanctions on its energy industry. He decided in January to hold back from reimposing tough economic sanctions against Tehran, but only to give more time for Europe to " fix the terrible flaws" in the agreement.
On May 12, Trump must decide again whether to recommit the U.S. to the deal.
What are the consequences for oil markets?
Since U.S. and international sanctions were eased in January 2016, Iran has regained its position as one of the world's biggest oil exporters, shipping more than 2 million barrels a day to customers in Asia, Europe and Turkey.
Global supplies are tightening as Iran's fellow members of the Organization of Petroleum Exporting Countries cut production to counter a supply glut, and prices are trading near a three-year high. Sanctions imposed in 2012, prior to the nuclear deal, slashed Iran's crude exports in half. If the U.S. were to force that amount of oil off the market again, it could turn a fast-shrinking surplus into a shortage and send prices higher.
Iran is trying to attract more than $100 billion from international oil companies to boost crude and condensate output by about 25 percent to more than 5 million barrels a day. Without new investment from international companies production will stagnate.
Trump's disdain for the nuclear deal has already deterred investors from the country, the third-biggest producer in OPEC. Of the Western energy majors, only France's Total SA has returned, and its gas venture is proceeding slowly. Iranian officials are already complaining that western oil companies are too cautious to return to the country and there are signs that Russian companies are stepping in to fill the vacuum.
Total has the biggest financial stake of any international energy major, having pledged to invest $1 billion in the first phase of an offshore natural gas project. Overall investment in the project could reach $5 billion, and while the company is determined to press ahead, Chief Executive Officer Patrick Pouyanne has promised to review the legal consequences of any new U.S. restrictions.
What happens if Trump kills the deal?
If Trump reinstates U.S. sanctions, the measures could be unilateral, unlike the global effort that brought Iran to the negotiating table last time.
During the most restrictive phase of U.S. and international sanctions, from 2012 to 2015, buyers in Asia limited their purchases of Iranian oil, and the European Union imposed its own embargo on crude from Iran. However, countries that agreed then to buy less Iranian crude are signaling no willingness to cut back now.
Washington's leverage, even if it acts alone, is that crude sales are denominated in dollars, meaning any oil deals must go through the U.S. banking system. The U.S. could also penalize American subsidiaries of foreign companies that invest in Iran or purchase its oil.
Buyers might try to avoid punishment by paying in non-dollar currencies, like China's yuan, or by working through companies that have no U.S. subsidiaries. If Asian buyers failed to comply with new U.S. curbs, Trump might be in the position of having to impose penalties on China and allies such as South Korea and Japan. That could further escalate a nascent trade war instigated by his administration.
Fresh U.S. sanctions on Iran could form part of a " tidal wave'' of bullish news — including dwindling oil stockpiles and a further collapse in Venezuelan output — that could lift Brent as high as $80 a barrel this year, FGE said in a note this week.
The impact on the market may not be quite so clear cut, because killing the Iranian deal could also prompt the Organization of Petroleum Exporting Countries, Russia and their allies to prematurely end their production curbs and boost supply, according to consultant Petromatrix GmbH. The group has voluntarily reduced production by more than 1.8 million barrels a day.
Could Trump go even further than sanctions?
Three years ago, in a New York Times op-ed titled "To Stop Iran's Bomb, Bomb Iran," Bolton argued that the only way to prevent Tehran obtaining nuclear weapons was a military strike. He cited Israel's preemptive strike in 1981 on Saddam Hussein's Osirak reactor as an example of effective action.
Bolton downplayed the significance of his past public statements in an interview with Fox News shortly after the appointment was announced, saying he would defer to the president's judgment.
"I've never been shy about what my views are," Bolton said. But, he added, that "now is behind me, at least effective April 9, and the important thing is what the president says and what advice I give him."
Bolton's appointment has lots of implications beyond just Iran, Ian Bremmer, president of consultant Eurasia Group, said on Twitter. It also makes Trump's scheduled talks with North Korea's leader Kim Jong-Un riskier, he said.
Thursday was "probably the worst/biggest single day for geopolitical risk since I started Eurasia Group in 1998," Bremmer said on Twitter.
Recommended for you
X

Corpus Christi seeks ship channel expansion to handle crude export boom