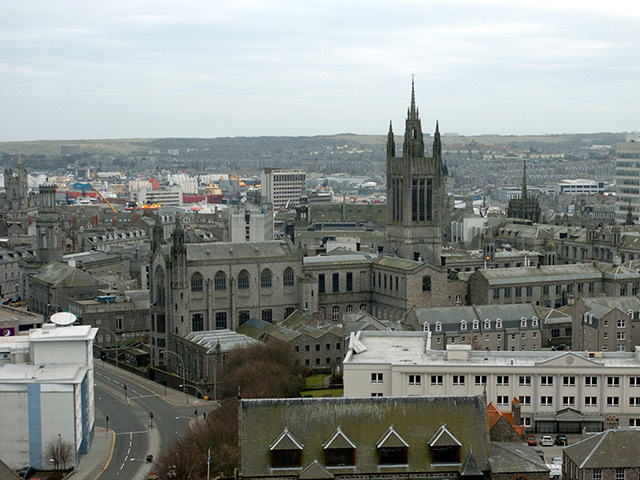 For anyone with an entrepreneurial spirit and a spirit of adventure, the opportunities in the 70s oil industry were limitless.
With massive oil fields being discovered seemingly every week and major companies desperate to get their hands on the hydrocarbon resources below the North Sea, a massive supply chain was required.
It grew fast, virtually overnight and Aberdeen was at the epicentre of offshore activity.
Hired hands were desperately need and service companies were riding high.
Ian Kirk, a talented engineer with mechanical ability admits that he was late to the party, not getting involved in the industry until 1994, but he had seen many of his friends jump straight into oil when leaving school in the 70s.
"The school leavers latched on very quickly to the opportunities in oil. My friends who came through that era got involved early and got rich very quickly.
"They started at the bottom as roustabouts and painters and most of them ended up working their way up to become drillers and cement engineers and the like. I was earning £8,000 a year and they were all on £30K and living the life of Riley in Mallorca earning a fortune for the time."
Jimmy Milne, chairman of the Balmoral Group, recalls: "The local guys could spot opportunities and those with an engineering or manufacturing background were on the front foot.
"The big boys needed support to get out there and start producing. With a background in fishing or engineering, it wasn't too hard for many local businesses to shift to oil."
Aberdeen was quick to appreciate the opportunities to be had from the oil industry, said Kirk.
He added: "The city boomed on the back of the granite industry until the 1960s and as granite declined, fishing boomed in the 70s. As fishing tailed off, oil came in and people concentrated on that. Aberdeen did its bit for oil and did very well out of it, of course."
Kirk eventually sold his motorbike business in the 90s and set up Downhole Products (DHP) with school pal Bill Barron and Alistair Clark.
"The other guys knew the industry inside out and between us we had a good mix and the business took off," he said.
The Portlethen-based firm raked in $1million its first year in operation. Today it posts a turnover of $70million and has bases in the US, Asia and Middle East.
Kirk retired as president of Downhole Products earlier this year but remains a consultant for the firm.
He believes there are still good prospects for the industry.
"There are still plenty opportunities, although it is harder to set up a business now than it was 20 or 40 years ago. You do have to grab it when you can."
"Times are tougher right now and cost reductions are making it hard to do anything in the North Sea but we will all be looking back in 2-3 years' time and saying 'it wasn't that bad in 2015' and we'll be off again."