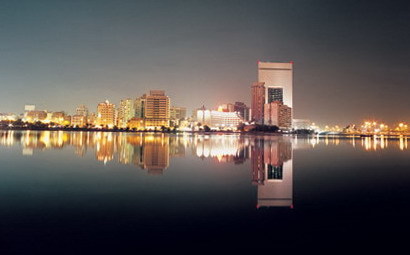 Ongoing diplomatic tensions between Saudi Arabia and Iran is unlikely to escalate into to direct confrontation, with Iran likely to be the one who blinks first as it seeks to get its oil supplies onto the world market, according a leading Middle East expert.
Tensions between the region's two most powerful nations have heightened after Iran condemned the Saudi's execution of a prominent Shiite cleric.
Oil gained on the global market as futures rose as much as 3.5% in New York yesterday.
However, Scott Lucas, professor of international politics at Birmingham University, said he did not anticipate direct confrontation between the two countries, both members of OPEC, despite Saudi Arabia continuing to play hardball in the region and Iranian fury at the execution of Sheikh Nimr Baqr al-Nimr, who led minority Shiite protests against the Sunni muslim regime in Saudi.
Iran's Supreme Leader Ayatollah Ali Khamenei warned of repercussions and protesters armed with rocks and firebombs attacked the Saudi embassy in Tehran on Saturday and set parts of the building on fire.
However, Professor Lucas said Saudi Arabia had raised the stakes by taking a hardline stance, signalling its intentions to other countries in the region and also being seen act tough on dissent within its own borders.
"Saudi's main concerns at the moment are in Yemen and in Syria. It is in a difficult position in Yemen but it does not want to pull out, it wants to crush the insurgent movement.
"It is particularly concerned about Syria. It is very unhappy that the US flipped on Iran, bringing them in, and the prospect that Assad may remain in power in Syria.
He added: "The Saudis are signalling that they will not give way to Iran — or Russia or the US — over the Syrian crisis."
"I think Iran are in a far weaker position economically and in that sense, they need to remain get their oil into the international market and they will need OPEC, and therefore Saudi, to be part of that."
"I think the reality is there are domestic issues of power and immediate issues here-and-now between the two countries, but also within Iran there are elections taking place in February. There are tensions between pragmatists led Iran's President Rouhani and hardliners. It is a complex scenario."
"Having said all that, unless there is significant ramping up of tensions between Saudi and Iran I do not believe it will have a significant bearing on the oil price. There will be a lot of diplomatic fencing still to come."
Recommended for you
X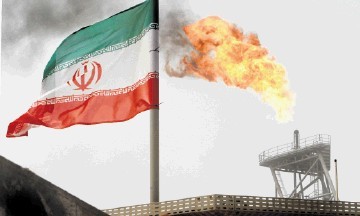 Opinion: Iran-Saudi spat could impact cooperation within OPEC