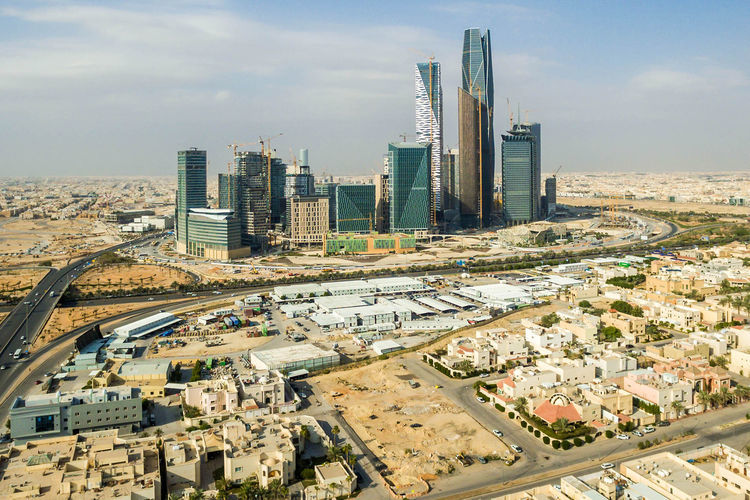 After weeks of often tense negotiations, OPEC ministers meet in Vienna on Wednesday to try and salvage a deal to cut oil production and prop up global prices.
The group needs to resolve differences between its three biggest producers — Saudi Arabia, Iran and Iraq — at loggerheads over how to share the burden of a plan to reduce supply for the first time since 2008. Under an Algerian proposal put forward on Tuesday, the 14 members of OPEC would cut production to 32.5 million barrels per day from their October level of 33.6 million, according to two delegates familiar with the talks.
"We see a 50:50 chance of a deal," said Amrita Sen, chief oil analyst at Energy Aspects Ltd., who is in Vienna observing the meeting. "It will either be a large cut or nothing, rather than a face-saving announcement."
Following two years of low prices, the OPEC meeting has become a magnet for global finance, with hedge fund managers, institutional investors and top oil traders mingling with officials and ministers at the upmarket Hyatt, Ritz Carlton and Kempinski hotels in Vienna. Beyond oil, the OPEC gathering is now at the center of global macro trades from the Canadian dollar to Nigerian bonds to U.S. shale equities.
"We're optimistic," Nigeria's Minister of State for Petroleum Emmanuel Kachikwu said in a Bloomberg TV interview from Vienna. "There's still a few gray areas we have to patch up, but I like to go in believing that we're going to reach a deal."
Still, top producer Saudi Arabia is ready to reject an accord unless all members bar Libya and Nigeria participate, people with knowledge of the kingdom's position said on Tuesday. Iranian Oil Minister Bijan Zanganeh has asserted his country's right to keep raising production as its oil industry recovers international sanctions. Iraq, too, wants special treatment, arguing its needs to maximize oil revenue to pay for the fight against ISIS.
Read more: The balance of power in OPEC shifts toward Iran and Iraq
Iran has suggested it freeze production at 3.975 million barrels a day, or about 200,000 barrels a day above current output, two OPEC delegates said Monday. Saudi Arabia countered with a proposal for Iran to cap output at 3.707 million. Algeria, acting as a go-between, offered an alternative that would see Iran freeze at 3.795 million, the delegates said.
Speaking to reporters on Wednesday morning, Zanganeh said that he had good expectations for the meeting and there were acceptable proposals for Iran, but the country wouldn't countenance a freeze or cut based on current levels.
Crude prices remain at half their level of mid-2014 as global supply continues to swamp demand. Brent gained 1.6 percent to $47.14 a barrel as of 9 a.m. in Vienna on Wednesday, after dropping 3.9 percent on Tuesday to the lowest settlement in two weeks.
At negotiations in Vienna, countries have fought to the very last barrel.
While Iraq finally appeared to accept that OPEC supply estimates known as "secondary sources" should determine the basis for cuts, it was still insisting it should be allowed to freeze at October's output of 4.6 million barrels a day, according to one delegate. That's roughly the same level as would be reached if the proposal for a group-wide cut of 4 to 5 percent were applied to Iraq's own output estimate of 4.8 million barrels a day.
Saudi Arabia won't insist that Iraq and Iran make the same size reduction as other OPEC members and hasn't decided from which production level they'll be asked to cut, according to the people familiar with the situation.
On Sunday, Saudi Oil Minister Khalid Al-Falih for the first time floated the possibility of leaving Vienna without an agreement. It was unclear whether the minister changed his mind about the deal's merits, or was trying to boost his negotiating position with Iran and Iraq.
As OPEC tries to resolve its own differences, the group is also asking other big producers including Russia to reduce output by as much as 600,000 barrels a day. The Kremlin so far has resisted requests that it join the cut, offering instead to freeze production at current levels.
Energy Minister Alexander Novak said Tuesday that he has no plans to visit Vienna on Wednesday, but that Russia is ready to talk if the group reaches an internal consensus.
Recommended for you
X

AFC Energy and Peel Environment Limited to work together on hydrogen project