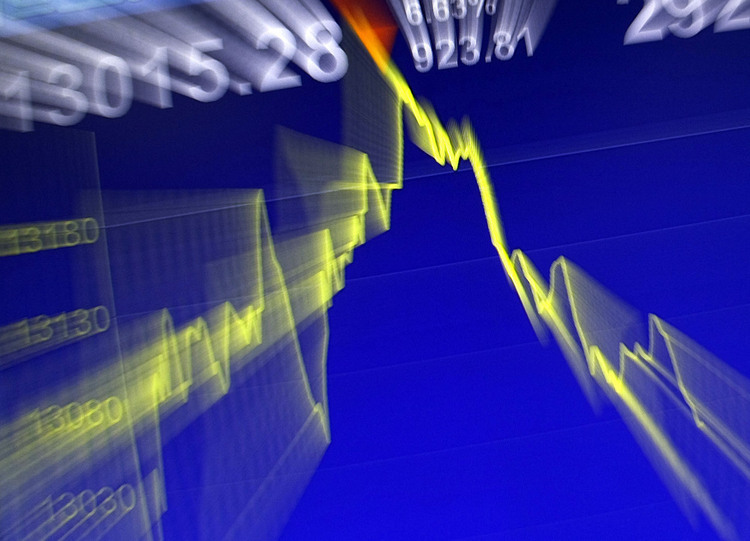 Oil stocks were among the biggest risers on the FTSE 100 on Monday after non-Opec producers agreed to curb production to help buoy floundering crude prices.
The UK's blue chip index closed lower by 0.9% or 63.79 points at 6,890.42, while Royal Dutch Shell's 'B' shares rose 34.5p to 2,218.5p and BP jumped 7.2p to 483.4p.
Away from the top tier, Tullow Oil rose 13.7p to 326p and Premier Oil surged 7p to 75p.
Sterling was up 0.7% against the US dollar at 1.266, and up 0.4% against the euro at 1.194.
Brent crude prices climbed more than 5% in early trading to hit its highest level since July 2015, but pared gains to trade 3% higher at 55.95 US dollars per barrel (£44.18) by the afternoon.
Eleven countries including Russia, Mexico, Azerbaijan and Oman struck a deal this weekend to cut output by a total of 558,000 barrels a day, building on the 1.2 million barrel per day cut agreed by oil cartel Opec earlier this month.
Saudi Arabia, which heads the cartel, has also signalled that it could make even deeper production cuts.
The market has been in flux over the past two yeas, with oil prices falling as Opec refused to cut production in the hope that it would hit demand for rival US shale.
But Craig Erlam, a senior market analyst at OANDA, says there are still hurdles ahead.
"Even if we get full compliance in the deal, which is by no means a guarantee, US oil rigs are coming back online at a very fast rate – up to 498 last week from the lows of 316 in May – and output has been rising over the last month or two.
"This deal and the higher prices that comes with it will only accelerate the process and could offset a chunk of the cuts agreed by Opec, possibly threatening to derail the deal itself."
Across Europe, the French Cac 40 closed flat, while the German Dax closed lower by 0.1%.
In UK stocks, Barclays shares fell 5.55p to 227.55p after announcing it will sell its French retail banking business to AnaCap Financial Partners as part of its drive to sell off non-core assets and focus on its core UK and US banking operations.
It means Barclays has now completed its exit from consumer-facing banking in continental Europe.
Shares in online fashion retailer ASOS fell 102p to 4,725p following news that the company plans to hire an additional 1,500 people over the next three years to work at its London headquarters, and has taken on an additional 40,000 square feet to house extra workers.
ASOS said it will spend £40 million on renovating the space in Camden.
Shares in sofa chain DFS fell 2.2p to 218.3p after announcing that chairman Richard Baker will step down next year. Mr Baker said it would be a "good time to pass on the baton" next spring, marking two years since the company launched its IPO in London.
The biggest risers on the FTSE 100 were BHP Billiton up 45.5p at 1,400.5p, Antofagasta up 18p to 774.5p, Royal Dutch Shell's 'B' shares up 34.5p at 2,218.5p and BP up 7.2p at 483.4p.
The biggest fallers on the FTSE 100 were Capita down 25.3p at 454.7p, Polymetal International down 36.5p at 746.5p, Old Mutual down 6.8p at 190.8p, and Croda International down 108p at 3,084p.
Recommended for you
X

Lansdowne moves to cover cost of legal dispute with Statoil