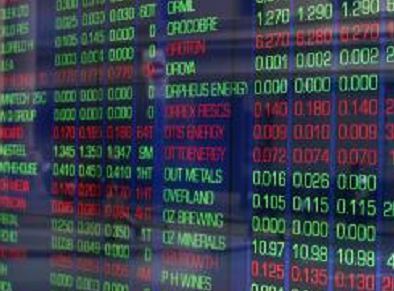 As oil prices stabilize and confidence returns to the patch, there's been an uptick in oil and gas companies filing to go public. With prized assets in the industry's promised lands, not all of them make it that far.
In the past month alone, two explorers that were headed for an initial public offering have instead become prey for acquirers: Brigham Resources Midstream LLC agreed to be acquired by Diamondback Energy Inc. for a total deal value of $2.43 billion, while Gulfport Energy Corp. agreed to buy acreage from Vitruvian II Woodford LLC.
Both Brigham, which operates in the lucrative Permian Basin in Texas, and Oklahoma-based Vitruvian were preparing to file to go public as soon as this month, according to a person with knowledge of the matter.
Another Permian explorer, Jagged Peak Energy LLC, filed for an IPO in December but is also open to selling itself, the person said, asking not to be identified as the matter isn't public.
Whether it's pursuing an IPO or making an acquisition, companies are taking advantage of a resurgence of investor interest in the industry as crude prices level out. After falling below $27 a barrel in February, prices are back above $50 since the Organization of Petroleum Exporting Countries agreed in November to cut production for the first time in eight years.
To find out how deregulation could encourage oil IPOs, click here
Pile-In Effect
As sentiment improves, there's been a pile-in effect to get exposure to assets in particularly oil-rich areas, especially in Texas and New Mexico.
"The Permian Basin — that's becoming the place where everyone wants to be," said Rob Thummel, a portfolio manager at Tortoise Capital Advisors, which oversees $15 billion in energy assets. "You want to have part of your portfolio invested in that area because that's been one of the best places to drill for oil in the world."
It's a welcome reprieve for an industry that's been beaten down for almost two years. The stabilization of oil prices also makes it easier to value both potential M&A targets and IPO candidates, Thummel said, which should stoke more action in 2017.
Things are already starting to pick up.
The tail end of this year saw an increase in acquisitions of U.S. oil and gas, services and pipeline companies. Some 185 takeovers worth a total of $147.5 billion were announced in the second half of the year, according to data compiled by Bloomberg. Compare that to the 170 deals for only $36.58 billion in the first six months of 2016.
The fourth quarter marks the busiest in a year and a half for IPOs of oil and gas businesses as well as companies that provide services and pipelines. Don't get excited about a boom just yet though: Overall listing activity has been so slow that just three deals raising a total of $1.26 billion was enough to claim that title.
"Valuation is key. Asset location is really the key," Thummel said. "In the industry right now, there are transformation stories."
Recommended for you
X

Most experts put the average Brent price in 2017 in the $50-60 per barrel range