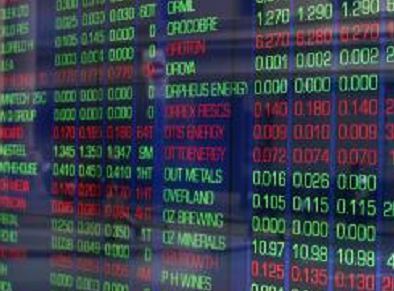 Sterling slumped on Monday as investors fretted about the prospects of a second Scottish independence referendum, which could compound Brexit uncertainties.
The pound fell 0.5% against the US dollar to trade at 1.240, and dropped around 0.6% against the euro to 1.172.
But the currency's decline was a boost for the FTSE 100, which rose nearly 0.4% to around 7,270 points.
Multinational stocks on the blue chip index tend to benefit when foreign currencies are stronger than the pound.
It comes amid reports that the UK Government is preparing for Scotland's First Minister Nicola Sturgeon to call another independence referendum around the same time that Prime Minister
Theresa May triggers the formal Brexit process under Article 50 next month.
Ever since the UK voted to leave the EU, with Scotland voting to stay in, there has been speculation that the Scottish government would seek to hold another referendum.
Ms Sturgeon has warned that Mrs May's plans for a hard Brexit, which means taking the UK out of the single market, "undoubtedly" made that a more likely prospect.
Across Europe, the French Cac was flat, and the German Dax was up by 0.1%.
In oil markets, Brent crude prices rose over 1% to 56.53 US dollars per barrel (£45.57), as concerns about a global supply glut started to ease amid optimism over Opec production cuts.
In UK stocks, London Stock Exchange Group (LSE) shares fell 3.3% and were among the worst performers on the FTSE 100 amid concerns that the European Commission is likely to block its £21 billion merger with Germany's Deutsche Borse.
The LSE said the Commission had made the "disproportionate" request that it sells its stake in MTS, an electronic market in Italy, but would not go ahead with the sale, which it claimed was not in the best interest of shareholders.
Persimmon shares gave up early gains and dropped around 0.7%, despite reporting a 23% rise in pre-tax profits to £774.8 million in the year to December 31.
It said the UK new build housing market remains "confident", but the company remained wary of Brexit-related risks and uncertainties.
Shares in Associated British Foods fell over 0.5% after saying margins will take a hit due to the weak pound.
In a trading update, the group added that UK like-for-like sales at Primark in the six months to March are expected to rise 2%, but come in flat across the board.
Insurers were also trading lower after the Government announced changes to the Discount Rate calculation, which is expected to increase personal injury payments given to victims of medical negligence, car crashes and other incidents.
Direct Line Insurance Group plunged 8.1%, Admiral Group dropped 4.3%, Aviva shares fell 1%, RSA Insurance Group shares fell 0.4%, and Standard Life shares fell 0.5%
Recommended for you
X

No diving injuries reported on NCS last year