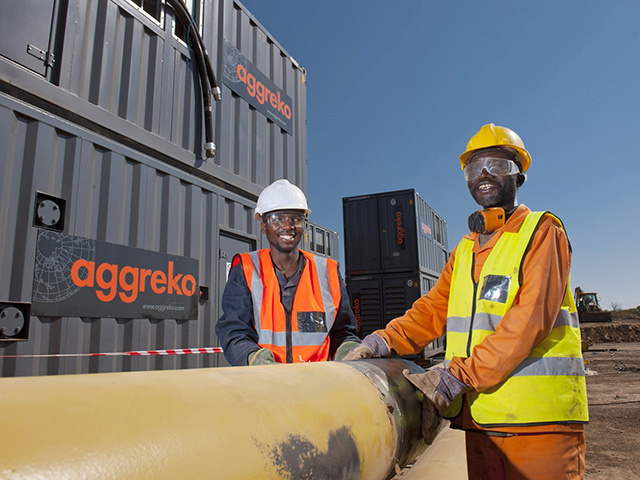 Shares in Scottish temporary power firm Aggreko shares fell slightly yesterday as investors digested news of a £40million takeover of German-US business Younicos.
Berlin and Austin-based Younicos specialises in the development and use of integrated energy systems, based on battery storage.
Aggreko, whose global activities often see it working behind the scenes to light up major events such as Glastonbury music festival, US presidential inaugurations, football World Cups and the Olympic Games, said the case for snapping up the business was "compelling".
It added the acquisition strengthened its position as global energy markets "continue to evolve" and was in line with its strategy to invest in technology and reduce costs for customers.
Chris Weston, chief executive, Aggreko, said: "As energy markets continue to decarbonise, decentralise and become more digital, the integration and control of multiple energy sources, including thermal and renewable, will be essential to ensure the provision of reliable power.
"As a pioneer of smart energy solutions based on battery storage, Younicos is at the forefront of this trend.
"Together we are a powerful combination; our scale, fleet and global presence, coupled with a smart energy capability will allow us to open up new markets and provide our customers around the world with a reliable, cheaper and cleaner source of energy."
Younicos chief executive Stephen Prince added: "We are delighted to be joining with a market leading power provider in Aggreko.
"Batteries are an economically attractive and reliable asset which will play an increasing role as we transition from today's energy market to the energy market of the future.
"Integration and management of multiple distributed energy sources will be necessary to optimise energy systems and deliver customers with greater stability at a lower economic and environmental cost."
Aggreko saw its shares slip about 1% to £9.12 following the announcement, following a spike of £9.25 in early morning trade.
About two years ago, the Glasgow-based firm's stock was worth nearly £13.
Earlier this year, the company's 2016 annual report revealed Mr Weston received a near-30% increase in his total pay package last year, despite a 12% plunge in profits at the firm.
His remuneration was boosted by share awards, lifting the overall total to £1.9million.
Pre-tax profits for 2016 totalled £221million, down from £252million the year before, on revenue that was lower by 3% at about £1.5billion.
Recommended for you
X

Odfjell Drilling awarded contract for Total work