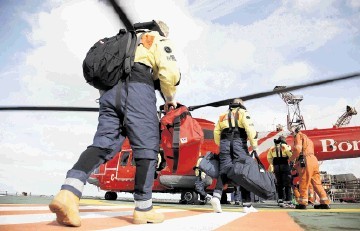 The pay squeeze on British households has intensified with wage growth falling further behind inflation, new figures show.
The Office for Nationals Statistics (ONS) said average earnings grew by 1.8% in the year to May, down by 0.3% on the previous month.
Inflation marched to its highest level in nearly four years at 2.9% in May, with the Bank of England expecting the cost of living to peak at 3% by the autumn.
However, the jobs market remained a bright spot for the UK economy, as employment reached another record high.
The number of people in work climbed to around 32 million, a rise of 324,000 compared to last year and the largest total since records began in 1971.
The employment rate rose by 0.3% on the quarter to a record high of 74.9%.
Unemployment fell by 64,000 to 1.49 million in the three months to May, the lowest level since 2005.
The unemployment rate also dropped by 0.2% on the quarter to 4.5%.
Matt Hughes, ONS senior statistician, said "The general picture is little changed on last month, with the overall employment rate and that for women both at record highs, the inactivity rate at a joint record low and the unemployment rate falling to its lowest since early summer 1975.
"Despite the strong jobs picture, however, there has been another real-terms fall in total earnings, with the growth in weekly wages low and inflation still rising."
Soaring inflation triggered by the Brexit-hit pound has put household spending power under sustained pressure since the start of the year, causing disposable incomes to fall and the amount spent on credit cards to increase.
The rate at which people are setting aside money for savings has also sunk to record lows, suggesting consumers are raiding their nest eggs in order to keep spending.
Focusing on employment, the ONS said those classed as economically inactive fell by 57,000 in the three months to May to 8.83 million.
The number of people on the so-called claimant count increased by 6,000 last month to 829,000.
mfl
Recommended for you
X

Chancellor has hopes for Granite City to lead the way in decommissioning work