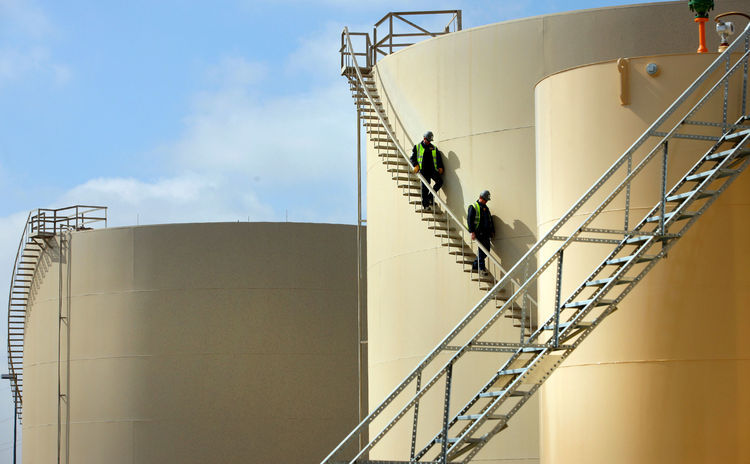 London's blue-chip index was lifted on Friday as oil-related stocks were helped by the outcome of a key meeting of the Organisation of Petroleum Exporting Countries (Opec).
At the meeting, Opec agreed to increase oil supply by one million barrels per day, although this will only amount to a real increase of 600,000 barrels per day because some members are already at maximum capacity.
Analysts at Oxford Economics said this constituted only a modest increase in supply, and only partly offset the fall in production caused by an unfolding crisis in Venezuela.
Brent crude prices were up 1.9% towards the end of trading at 74.767 US dollars per barrel.
This helped the likes of Glencore, which jumped to the top of the FTSE 100, closing up 15.55p at 387.15p.
Royal Dutch Shell climbed 90.5p or 3.5% to 2,707.5p, while BP was up 17.1p to 576.6p.
The FTSE 100 closed 1.67% or 125.83 points higher at 7,682.27. In afternoon trading, France's Cac 40 was 1.32% higher, while the Dax in Germany was up 0.54%.
David Madden, market analyst at CMC Markets, said: "The FTSE 100 is firmly higher as the strength of commodity stocks has made the British market the envy of Europe.
"BP and Royal Dutch Shell both started out weaker on the session, but rallied in the wake of the announcement from Opec."
In currency markets, the pound was flat against the US dollar at 1.327. Against the euro, sterling was also flat, at 1.140.
Debenhams was up by 7% or 1.13p at 17.23 after a note from the Royal Bank of Canada said the department store would benefit from the store closures taking place at House of Fraser.
House of Fraser won creditor approval for its store closure programme on Friday after a tense meeting attended by suppliers, landlords and the retailer's management. The retailer will now push ahead with 31 store closures, affecting thousands of jobs.
Gambling software firm Playtech close 15.8p higher at 773.2p following the announcement that it has been given the green light by Italy's market authority to complete its 846 million euro (£741 million) takeover of rival Snaitech.
Consob, Italy's financial markets watchdog, has cleared the way for Playtech to purchase the remaining 19% stake in the business it does not already own.
Premier Foods has kick-started efforts to quell a potential revolt aimed at ousting its chief executive after being blindsided by a top shareholder.
The company's chairman Keith Hamill is understood to be contacting investors to reiterate his faith in boss Gavin Darby following news that Oasis Management plans to vote against his re-election at Premier's forthcoming AGM. Nervous investors knocked shares by 6% or 2.35p to 37.15p during trading.
Cake Box's founders are set to pocket £17 million after the cream cakes retailer makes its stock market debut in London next week.
The company – which specialises in egg-free fresh cream cakes to order – will be worth around £43.2 million upon listing on London's Alternative Investment Market (AIM).
The biggest risers on the FTSE 100 were Glencore up 15.55p to 387.15p, Royal Dutch Shell up 90.5p to 2,707.5p, BP up 17.1p to 576.6p and Fresnillo up 32p to 1,173p.
The biggest fallers on the FTSE 100 were Coca-Cola down 20p to 2,535p, Shire down 22p to 4,066p, AstraZeneca dwn 26p to 5,229p and Melrose down 1.1p to 221.9p.
Recommended for you
X

Workers vote for strike action at Shetland Gas Plant