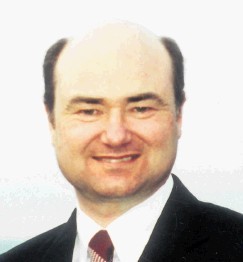 CHANCELLOR George Osborne was urged last night to follow the expected 5p-a-litre cut in fuel duty in the isles with a freeze in tax on petrol and diesel for everyone.
The demand came in the Commons as First Minister Alex Salmond mocked delays introducing the fuel duty rebate expected in the northern, western and Argyll islands.
Argyll Lib Dem MP Alan Reid called during Scottish questions for the postponement of an expected 3p increase in the tax in January to keep the duty in line with inflation.
He welcomed the decision earlier this week of the European Commission authorising the rebate after November 1, subject to approval by the Council of Ministers. He appealed to Scottish Secretary Michael Moore to lobby Mr Osborne to drop the threatened increase so mainland motorists can benefit as well.
Mr Salmond said in Edinburgh: "I keep reading headlines saying it is about to be released – about a dozen times over the last 18 months.
"I will be delighted when I see it and I suspect I might believe it when I see it."
Mr Moore told Mr Reid his plea for a freeze would be "heard" by the chancellor, who had sole responsibility for taking a decision.
Mr Reid said later a rise of just over 3p a litre is due in January to maintain the value of the duty, adding: "I hope it will not go ahead."
Treasury sources have promised to act "as soon as possible" on the islands' rebate, but said it would take some time to complete necessary procedures in London.