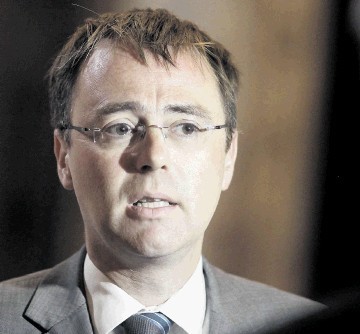 THE boss of a fuel firm has been invited to the Western Isles to discuss concerns about prices.
Tony Stewart, managing director of Scottish Fuels, will be asked to explain the 4p-a-litre rise in the price of petrol and diesel just before the introduction of a government-backed discount scheme.
The news comes a day after Western Isles MSP Alasdair Allan asked Holyrood's economy, energy and tourism committee to launch an inquiry into the supply of fuel to the islands.
Western Isles SNP MP Angus MacNeil has asked Scottish Secretary Michael Moore to look into fuel distribution costs in the Highlands and islands.
Scottish Fuels has denied it put up the price in anticipation of the 5p discount scheme, which could come into force in the Western Isles, Orkney and Shetland as early as November.
Mr MacNeil, who invited Mr Stewart to attend a meeting in the Hebrides with community and business leaders, said: "For far too long, many in the islands have had serious questions to ask about the cost of fuel and the huge difference in prices between Stornoway and Inverness, which currently stands at 17p a litre dearer in Stornoway than in the Highland capital.
"Many welcomed the announcement last week that the European Commission had approved the request from the UK Government to reduce fuel by 5p a litre in rural areas like the Hebrides but were aghast when, within 24 hours, the price of fuel locally had risen by 4p a litre."
The MP added: "It is imperative that we get to the root of the problem on why the price of fuel differs so much between the islands and the mainland.
"I am sure that Scottish Fuels will want to respect the ultimate users of their fuel by engaging fully with them about this issue."
A spokesman for Scottish Fuels said the company was affected by the high cost of fuel and transportation and used a formula to track the market and set prices.