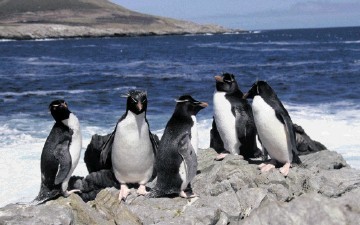 UK-listed oil firm Premier Oil is to become a key Falklands oil and gas player after announcing a £643million deal with Rockhopper Exploration.
Premier announced today it is to buy a 60% stake in Rockhopper's Falklands licences, including the Sea Lion discovery, in a farm-in deal which will see it pay £148million in cash plus cover £30.8million of exploration costs and £464million of development costs.
As part of the deal, expected to complete in September, Premier would also become operator of the Sea Lion discovery, which has been estimated to contain more than a billion barrels of oil and which could be on stream by 2017.
The deal would also see Rockhopper and Premier work together on further exploration in the North Falkland basin, as well as offshore southern Africa – areas seen to have similar qualities to the Falklands basin.
Rockhopper, which has been at the forefront of Falklands exploration and holds 100% in four licences, has a market capitalisation of £771million.
Simon Lockett, Premier's chief executive, said: "Rockhopper has made excellent progress in commercialising the Sea Lion project which offers attractive returns and fits well with Premier's proven operating and development skills.
"This transaction extends our strong growth profile beyond 2015 and offers both exploration and development upside for our shareholders.
"We look forward to working closely with Rockhopper and the Falkland Island Government on this very exciting project."
Premier said the deal added 200million barrels of 2C or contingent resources to its portfolio and once on stream the field was expected to add 50,000 barrels of oil per day production to Premier.
The discovery of oil in the British-governed Falklands has seen increasing tension from Argentina, which claims sovereignty over the islands it calls Las Malvinas, 300 miles off its coast.
Argentina recently threatened companies involved in oil in the Falklands with legal action.
Rockhopper said both firms are now to work on deciding how to develop Sea Lion, with an aim to submit a field development plan for approval by the first half of 2014. It said its aim was for first production in 2017.
Rockhopper, which will retain 40% interest in the licences, was founded in 2004 in order to explore north of the Falkland Islands.
In addition to the four licences being bought into by Premier, it holds interest in three licences operated by Desire Petroleum, and 60% in a further licence, which contains an extension to the Sea Lion field and three other discoveries – Beverley, Casper and Casper South.
Premier said cash for the deal would come from existing resources, debt facilities and cash flow from operations and that it would be left with £642million of unused debt.
Recommended for you
X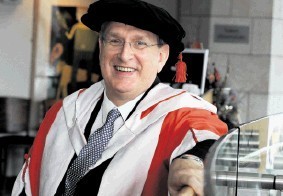 Honour for oil industry leader