A former group finance director at Aberdeen-based oilfield service firm Expro has been recruited by industrial service firm Cape.
Michael Speakman, who was group finance director for most of his spell at Expro, between 2004 and earlier this year, is Cape's new chief finance officer.
The move follows the sudden departure last month of Cape's previous chief finance officer, Richard Bingham, by mutual consent.
This followed former Cape chief executive Martin May stepping down unexpectedly earlier in the year after six years at the helm.
Cape has had a turbulent couple of years, including recent profit warnings and the announcement of a group-wide balance sheet review following the discovery of "legacy issues" in its onshore Australia business.
Cape's shares closed at just under £2 today but have been as high as £6 and as low as 29p in the past couple of years.
Before joining Expro, Mr Speakman had senior roles at TI Group and Smiths Group.
Cape chief executive Joe Oatley said: "I am delighted that Mike is joining Cape at what is an important time for the business. He brings a wealth of skills and experience…and I am looking forward to working with him to develop and grow the business."
Mr Speakman said: "I am excited to be joining Cape at this time and I look forward to building on the core strengths of the group to deliver long-term value to shareholders."
Cape employs more than 19,000 people worldwide, including about 1,200 in the North Sea.
Recommended for you
X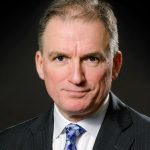 Former Amec boss finds new home at Capita
Read the latest opinion pieces from our Energy Voice columnists