Africa-focused oil and gas firm Tullow Oil is to buy a Norwegian exploration firm plus sell off southern North Sea fields in a move to refocus its portfolio, it said today.
In a deal worth £231million, Tullow is to buy Oslo-based Spring Energy Norway, a private equity-backed firm with 28 offshore licences across Norway, including the Norwegian and Barents seas.
Tullow has appointed Jeffries International to help sell off its southern North Sea UK and Dutch assets, which include 18,000 barrels of oil equivalent (boe) per day of production as well as exploration and development projects.
Chief executive Aidan Heavey said: "These transactions are part of an ongoing process of carefully refocusing our business and ensuring efficient allocation of capital by monetising non-core assets and re-investing the proceeds in high-potential oil exploration.
"Our southern North Sea gas assets are therefore no longer core to Tullow's business which has a clear focus on light oil in Africa and the Atlantic margins.
"The acquisition of Spring adds a material portfolio of oil exploration assets and high quality people that will provide a superb foundation for building our portfolio and expertise in the highly-prospective North Atlantic."
Tullow's southern North Sea assets are in the Caister Murdoch System and Thames areas and include a number of former Shell fields it operates as well as stakes in fields operated by ConocoPhillips, GDF Suez, Perenco and Wintershall.
Tullow said its southern North Sea business, mostly gas, had been "highly successful" for it over the past decade.
Spring was set up in 2007 and is backed by Norwegian private equity house Hitecvision, which owns 87.6% of the firm.
Tullow said Spring, which employs 37 people in Oslo, who will become the Tullow Norge team, had made six commercial discoveries out of 12 wells drilled since 2008.
It said it also had 230million boe of prospective resources.
In 2013-14 it has plans to drill up to 16 exploration wells, of which three are operated.
Spring's chief executive, Roar Tessem, will become managing director of Tullow Norge, looking after Norway and Greenland.
Both Spring and Tullow took part in Norway's latest offshore licensing round.
In a separate update, Tullow said its offshore Ghana Jubilee Phase 1A production has started, taking Jubilee field production to 90,000 boe per day. Four more wells are expected as part of Phase 1A.
An exploration well, Okure-1, off Ghana, had failed to find commercial oil and a licence offshore Guyana, south America, had been allowed to expire.
Recommended for you
X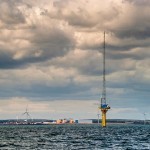 IOG "vindicated", confirms boost in North Sea reserves
Read the latest opinion pieces from our Energy Voice columnists