Norwegian oil, gas and renewables engineering and construction firm Aibel has been taken over by a Swedish consortium.
Swedish firms Ratos, a private equity outfit, and Ferd, and industrial and financial business, now each hold 50% of Aibel's shares after a deal agreed last night.
"Ferd and Herkules have played an active and long-term ownership role in Aibel. I speak on behalf of the entire team at Aibel when I say how pleased I am that Ferd has committed itself to the continuing development of our company in partnership with Ratos. This gives us the financial strength that is so important in the current competitive situation," says Jan Skogseth, CEO of Aibel according to a press release from the company.
The move will see Herkules, which was in control of about 50% of Aibel through its Fund II and a special purpose vehicle, sell its entire investment in the company. In parallel with this, Ferd will enter into a partnership with Ratos which will mean that the two companies each own 50% of Aibel.
Ferd currently owns about 50% of Aibel directly, and in addition owns approximately 60% of the capital of Herkules Fund II.
Ratos will hold approximately 32% of Aibel in its own right, and the Swedish Sixth AP Fund will hold approximately 18%. However, Ratos will manage the Sixth AP Fund's ownership interest, which will mean that the company will represent 50%  of the total ownership interests in Aibel.
The agreed equity value for 100% of the shares of Aibel is NOK 5.4 billion, exclusive the company's net debt.
The changes in the ownership of Aibel are subject to approval by the relevant authorities. Assuming that the relevant approvals are granted, the changes are expected to be completed during the course of the first quarter of 2013.
Recommended for you
X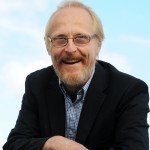 Jeremy Cresswell: Waking the Kraken ... a complex tale for sure