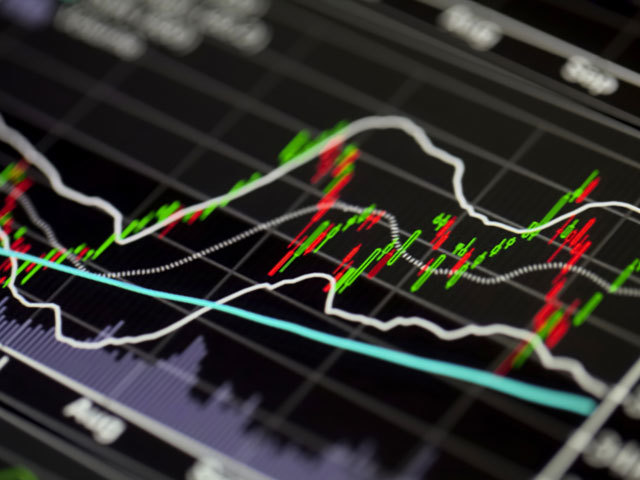 Brent oil slumped to a 13-month low and West Texas Intermediate settled at the lowest level since February as the euro bloc's economic recovery stalled amid signs of ample global supply.
Futures dropped 2.2% in London and 2.1% in New York. Euro-area gross domestic product in the three months through June was unchanged from the first quarter, according to the European Union's statistics office. Libya said it will reopen its largest oil export port within days and US crude supplies rose for the first time in seven weeks. Gasoline fell to a six-week low and diesel to the lowest in more than a year.
"The crude market is oversupplied," said Mike Wittner, the head of oil market research at Societe Generale SA in New York. "There's plenty of crude throughout the Atlantic basin and demand just isn't that strong. Supplies have been ample in the US and are now comfortable elsewhere as well."
Brent for September settlement, which expired today, fell $2.27 to $102.01 a barrel on the London-based ICE Futures Europe exchange. It was the lowest close for front-month futures since June 26, 2013, and the biggest decline since Jan. 2. The more active October contract dropped $2.99, or 2.8%, to $102.07. The volume of all futures traded was 18% above the 100-day average at 3.02 pm in New York.
WTI for September delivery dropped $2.01 to close at $95.58 a barrel on the New York Mercantile Exchange. It was the lowest settlement since Jan. 21. Volumes were 60% higher than the 100-day average. The US benchmark crude closed at a $6.43 discount to Brent, down from $6.69 yesterday.
"We're up for a very constructive technical bounce because the market's oversold at these levels," said Tom Finlon, Jupiter, Florida-based director of Energy Analytics Group LLC. "Futures may rise in the short term even though the fundamentals and easing geopolitical tensions point to further weakness in prices."
The 18 countries using the euro were projected to have grown 0.2% last quarter, according to the median of 37 forecasts in a Bloomberg survey.
Having led the bloc out of its longest-ever recession last year, Germany's economy shrank 0.2% in the second quarter, its first contraction since the start of 2013, while France unexpectedly stagnated, data showed today. Italy succumbed to its third recession since 2008, with GDP falling 0.2% in the April-June period.
"We're trying to catch up to the European economic data and its long-term implications for demand," said Rob Haworth, a senior investment strategist in Seattle at US Bank Wealth Management, which oversees about $120billion of assets. "We have to worry about whether Europe will soon go to recession."
In Libya, the Es Sider port is scheduled to start loading crude in days, according to Mohamed Elharari, a spokesman at state-run National Oil Corp. The facility, along with Ras Lanuf, was handed over last month by rebels in the eastern of the country. All other terminals were open except for Zueitina, where there was a labor dispute, Elharari said yesterday.
Oil also slid after President Barack Obama said the danger from radicals in Iraq still requires US involvement even while the need for a rescue mission to save a trapped religious minority has been relieved. In part because of US airstrikes to help Kurdish Peshmerga troops on the ground evacuating the vulnerable, and relief flights with water and food, the rescue wasn't needed, Obama said in Edgartown, Massachusetts.
The Obama administration had been considering a range of military rescue operations that could have put US forces at risk in Iraq for the first time since the last American combat troops left at the end of 2011.
US crude supplies rose 1.4 million barrels to 367 million last week, the Energy Information Administration said yesterday. Stockpiles at Cushing, Oklahoma, the delivery point for WTI traded in New York, rose by 418,000 barrels to 18.4 million last week, according to the EIA, the Energy Department's statistical arm. Inventories at the hub dropped to 17.9 million barrels in the week ended July 25, the least since 2008.
WTI is in backwardation, a structure where short-term supplies cost more than later deliveries, curbing the incentive to bolster stockpiles in advance. This pattern has strengthened today in anticipation that CVR Energy Inc.'s refinery in Coffeyville, Kansas will soon reopen and the relative tightness of supply at Cushing, said John Kilduff, a partner at Again Capital LLC, a New York-based hedge fund that focuses on energy.
CVR plans to begin restarting the alkylation unit on Aug. 17 and other units after that, a person familiar with operations at the refinery said. The 115,000-barrel-a-day plant, which gets its crude from Cushing, was shut after a July 29 fire.
"Backwardation because Coffeyville is coming back online and supplies remain a little tight at Cushing, even though they are ample globally," Kilduff said.
US gasoline stockpiles fell by 1.16 million barrels to 212.7 million in the week ended Aug. 8, the EIA said. Supplies of distillate fuel, a category that includes heating oil and diesel, decreased by 2.42 million barrels to 122.5 million.
Gasoline for September delivery tumbled 8.78 cents, or 3.2%, to settle at $2.6666 a gallon on the Nymex. It was the lowest close since Feb. 5.
Pump prices fell 0.2 cent to $3.471 a gallon nationwide yesterday, the lowest since March 4, according to AAA, the largest US motoring group.
Ultra low sulfur diesel for September delivery dropped 8.24 cents, or 2.8%, to $2.8195 a gallon in New York. It was the lowest settlement since May 31, 2013.
Recommended for you
X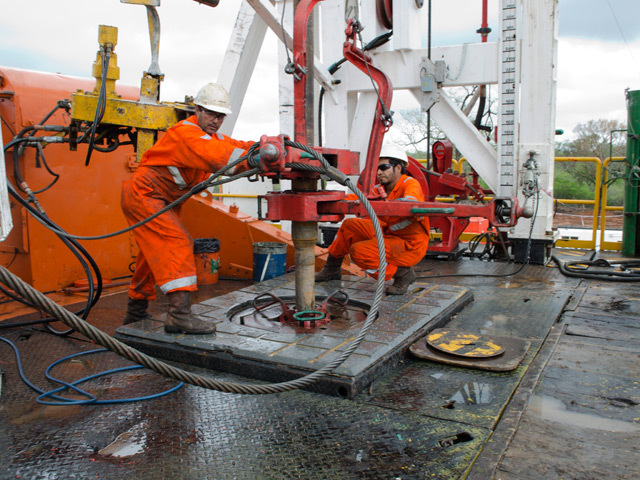 President Energy completes farm-in