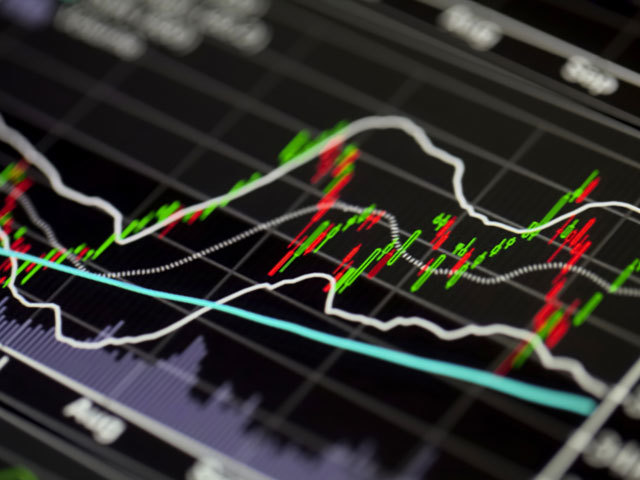 Sembcorp Marine Ltd., which posted its first loss in more than a decade in the fourth quarter, saw its shares jump by the most in nearly a month amid talk that the company could be taken private.
The world's second-largest builder of oil rigs on Monday reported a net loss of S$537 million ($384 million) for the three months through December, the first quarterly loss since it started reporting data in 2003. The company took impairment charges and provisions of S$609 million for projects of client Sete Brasil Participacoes SA and others.
After falling by as much as 3.8 percent at the open Tuesday, shares rose as much as 7.2 percent to S$1.565 as of 2:05 p.m. in Singapore amid speculation that Temasek Holdings Pte could take the rig builder private. Sembcorp Marine stock has fallen 48 percent in the past year, making it the second- worst performer on Singapore's Straits Times Index.
The chance of a restructuring is rising as Sembcorp Marine's gearing has reached 1.1 times, Daiwa analyst Royston Tan wrote in a note to clients Tuesday. An offer from Temasek would help investors cut losses, as the weak outlook for the oil-rig industry could drive down shares from here, KGI Securities analyst Joel Ng said Tuesday. Temasek, which owns 49.5 percent of Sembcorp Marine's parent, declined to comment in an e-mailed response to Bloomberg.
Companies that build floating facilities for drilling and production are counting their losses as oil has plunged more than 40 percent in the past year, leading clients to cut spending and cancel orders. Sembcorp Marine's bigger rival Keppel Corp. said in January it took a S$230 million charge because of Sete Brasil, which is running out of money and hasn't paid either Singapore-based rigbuilder for more than a year.
"We believe the low oil price may be prolonged," Sembcorp Marine Chief Executive Officer Weng Sun Wong told reporters Monday. For shipyards, "the recovery will take a longer time."
Sembcorp Marine and Keppel face the risk that clients will ask for further delivery delays or cancellations and that new orders will dry up with crude oil trading at levels not seen in more than a decade. Oil traded at $30.74 as of 1:44 p.m. Tuesday in Singapore.
Keppel said last month it halted work in the fourth quarter on projects for Sete Brasil. The Brazilian client has placed $10.5 billion of orders with Keppel and Sembcorp but hasn't paid either company since November 2014.
Last month, Sete Brasil shareholders discussed a plan for the rig builder to file for bankruptcy protection but agreed instead to renew a loan in exchange for access to a government- backed fund that guarantees ship and oil-rig lending, according to a person familiar with the matter. The company's creditors withdrew 2.68 billion reais ($670 million) from the fund earlier this month and are likely to withdraw another 1.58 billion reais, according to the person.
Sete Brasil ordered six semi-submersibles from Keppel and seven drillships from Sembcorp Marine in 2011 and 2012, about 40 percent of the companies' orderbooks, according to Nomura Holdings Inc. and DBS Vickers Securities.
Sembcorp Marine said more than half of the S$609 million it set aside as impairment and provisions in the last quarter was for Sete Brasil's orders. The Brazilian client fell into financial distress after it was unable to secure long-term financing amid allegations of kickbacks to its only client, state-run oil producer Petroleo Brasileiro SA, or Petrobras.
Sembcorp Marine said Monday its net orderbook stood at S$10.4 billion at the end of 2015, or $7.2 billion if Sete projects are excluded, Wong said. The company has cut headcount by as much as 4,000 people over the past year, he said.
Other Sembcorp Marine clients also are canceling work. The company is in a dispute over a $214.3 million order its PPL Shipyard Pte unit received for a jack-up rig in February 2014. A unit of Marco Polo Marine Ltd. terminated the contract after it found cracks on all three legs of the rig, and is seeking a refund from PPL of about $21.4 million. The rig builder filed a case against Marco Polo in the Singapore High Court.
Recommended for you

Keppel O&M takes jack-up haircut, agrees to Saudi deal