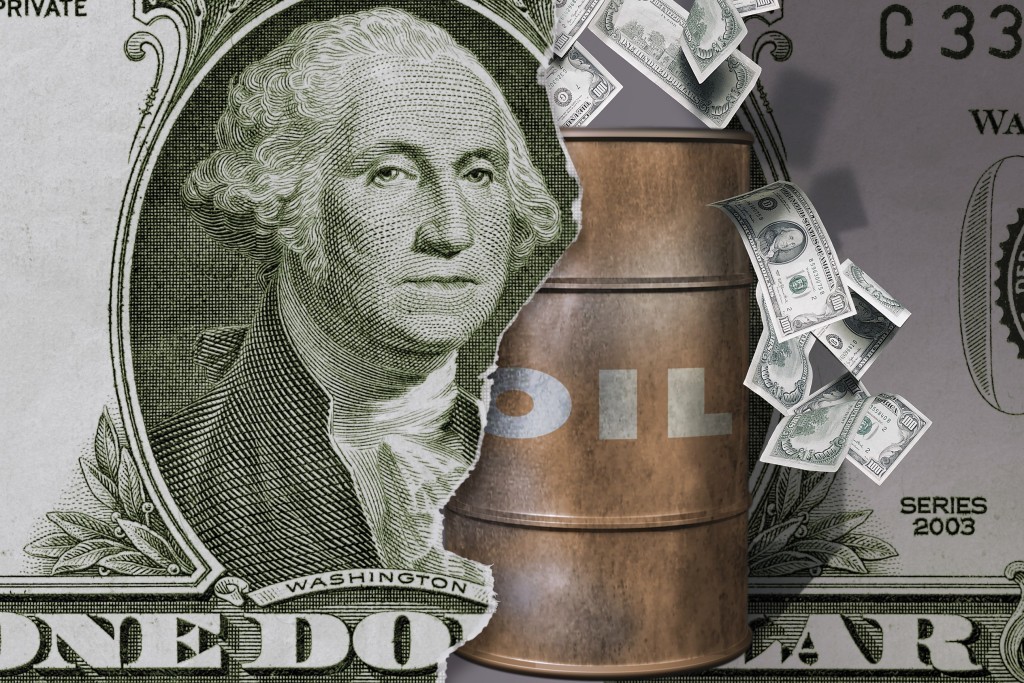 A brief rally in the cost of crude was brought to an abrupt halt after global oil giants failed once more to agree on production cuts, instead freezing output at its highest-ever level.
Oil ministers from three Opec countries – Saudi Arabia, Qatar and Venezuela – as well as Russia agreed to freeze oil output at January levels as long as other producers such as Iran and Iraq followed suit.
But the decision dashed hopes of a cut to production and sent the price of Brent crude falling again, although London's wider FTSE 100 Index maintained gains, up 34.2 points at 5858.5.
Oil prices dropped as much as 3% after the announcement, which came after the four oil ministers met in Doha, although Brent crude later stood nearly 1% lower at 33.81 US dollars (£23.44) a barrel.
Crude had rebounded in recent days, surging as much as 5% earlier on Tuesday ahead of the meeting amid expectations for action to tackle over-supply.
Oil prices are some 70% below their peak in the summer of 2014 as production levels have been maintained despite the global supply glut in the face of falling demand as the world economy slows.
In currency markets, the pound fell despite official inflation figures showing the Consumer Prices Index (CPI) edging up to its highest rate for a year, at 0.3% in January against 0.2% in December.
Sterling was marginally lower at 1.44 US dollars and 1.29 euros.
Among stocks, BP and Royal Dutch Shell were among the biggest risers on the main index despite the oil price woes, up 7.7p to 340.5p and 30.3p to 1570.8p respectively.
Telecoms giant Vodafone edged 0.5p lower to 209p after it said it had sealed a deal with cable firm Liberty Global to merge their Dutch businesses.
The announcement comes after the two companies scrapped previous plans for wide-ranging assets swaps across Europe in late September.
Asian-focused bank Standard Chartered was the biggest faller on the FTSE, down 7% or 30.5p to 422.5p after a broker downgrade compounded an ongoing sell-off in the banking sector.
Barclays joined it in the red, down 2.4p to 158.4p, followed by HSBC with a 5.2p drop to 441.3p.
Mining giant Anglo American was another suffering share losses after annual results showed it plunged deeper into the red as it bore the brunt of tumbling commodity prices.
It fell to a full-year pre-tax loss of 5.5 billion US dollars (£3.8 billion), compared to a 259,000 US dollar loss (£179,577) in 2014, as the company continued to face "strong headwinds".
Recommended for you

Oil drops for fourth straight day as demand concerns multiply