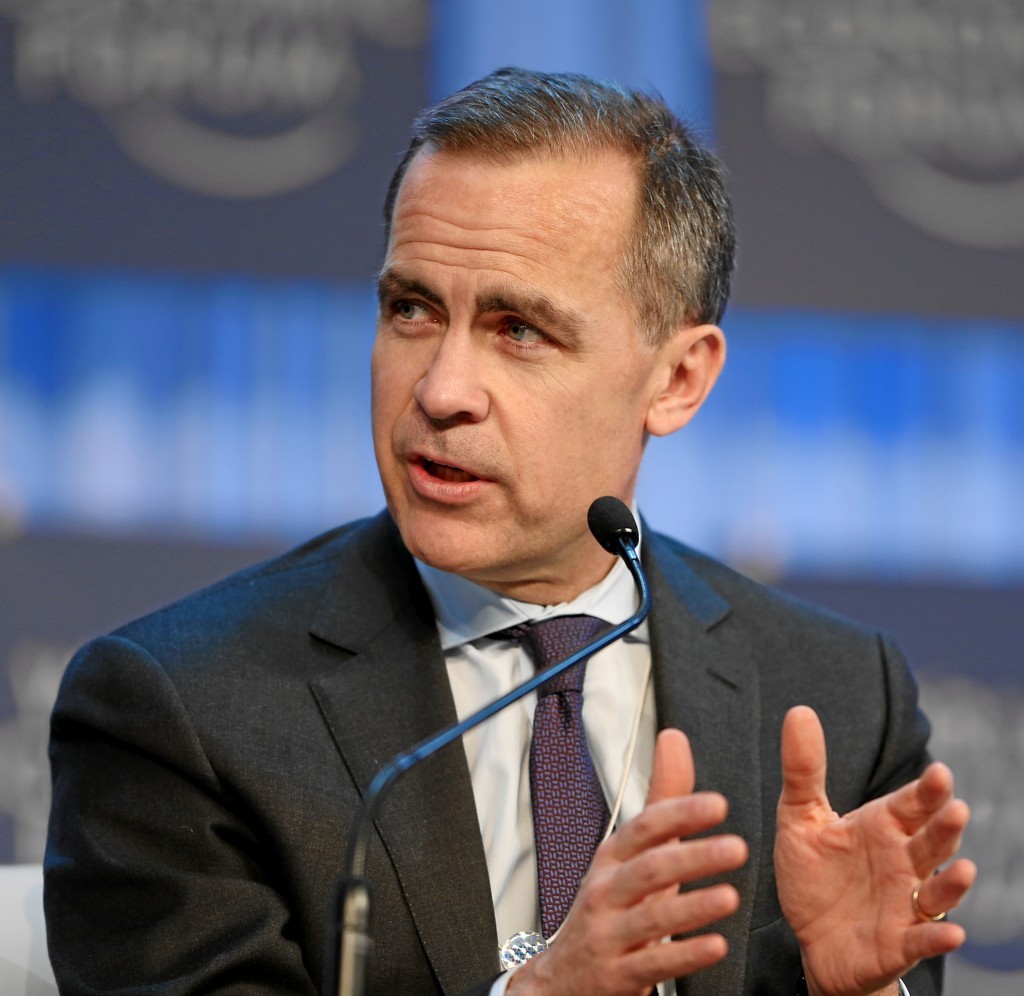 Bank of England governor Mark Carney has insisted Britain's banks are strong enough to withstand a global financial crisis amid fears the sector is heading for another meltdown.
The governor told MPs in a hearing with the Treasury Select Committee that the recent rout on banking stocks was caused by concerns over the ability of the financial sector to make money while interest rates remained low across the globe.
Markets have remained increasingly concerned about the health of the global economy in recent months, fearing slowing growth in China, falling oil prices and low interest rates in leading economies could hamper global growth in the long term.
Carney dismissed the view that markets took flight from heavyweight financial stocks because UK banks did not have the financial buffers in place to cope with a sharp slowdown in global growth.
He said there were a "variety of causes" for the rout on UK banking stocks, but it did not indicate "concerns about the resilience of the institutions".
He added: "Many of these institutions have not developed the business models consistent with a low-growth, low-interest rate environment."
Mr Carney made the defence after Sir John Vickers – who spearheaded an inquiry into the future safety of British banks – previously questioned whether the extra capital buffers put in place by the Bank of England were strong enough.
Meanwhile, the governor said that the Bank could launch fresh stimulus measures for the UK economy if it was needed, which included buying assets through quantitative easing or cutting interest rates from 0.5% to closer to zero.
But he said it would not follow the Eurozone and Japan by installing negative interest rates.
Dr Gertjan Vlieghe, a member of the Monetary Policy Committee, added that any decision to drive interest rates below zero would have an impact on the profitability of the banking industry.
Mr Carney told MPs that he was still confident that the next move for interest rates was a rise not a fall because the domestic economy remained strong.
He pointed to positive signs for the UK economy since its inflation report at the beginning of February, including strong retail figures, further falls in unemployment and inflation hitting expectations.
However, he said any decision to raise rates would come from weighing up the strength of the domestic economy against the state of the global economy.
MPs also questioned the MPC as to whether the US Federal Reserve had made the wrong decision by raising US interest rates.
MPC member Martin Weale said eight weeks ago he could see why the US central bank made the decision.
He said the "instability we had in January was partly a consequence of the rate rising."
But he added that the reaction was tied up with concerns about the global economy rather than just the US rate rise alone.
Recommended for you

UK should impose a windfall tax on banks, ex-BOE deputy says