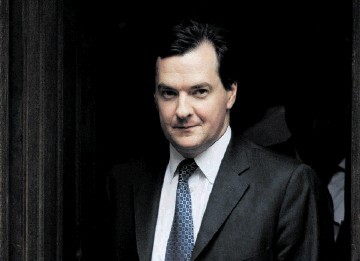 Chancellor George Osborne says the Supplementary Tax will be reduced from 20% to 10%, while also revealing he will "abolish" the Petroleum Revenue Tax.
The politician delivered the new range of measures to help support the North Sea oil and gas industry which he said had been hit by the continued slide in the price of crude.
Industry body Oil & Gas UK said immediately after the announcements by the Government: "We welcome any steps to reduce the heavy tax burden on the oil and gas industry."
The changes come after the Supplementary Tax was reduced from 30% to 20% in the Budget last year.
The Treasury said the changes will provide £1billion in support for the North Sea oil and gas industry.
Osborne said he was "effectively abolishing Petroleum Revenue Tax" which had previously been at 35%.
He also hit out at his political opponents from the SNP as he said: "We are only able to provide this kind of support to our oil and gas industry because of the broad shoulders of the United Kingdom."
EY's head of oil and gas taxation Derek Leith said the Supplementary tax was "welcome" but should have been abolished completely.
Shell's vice president for Upstream in the UK & Ireland said the changes were a "step in the right direction".
Recommended for you

Italy mulls support for fossil fuels despite climate promise