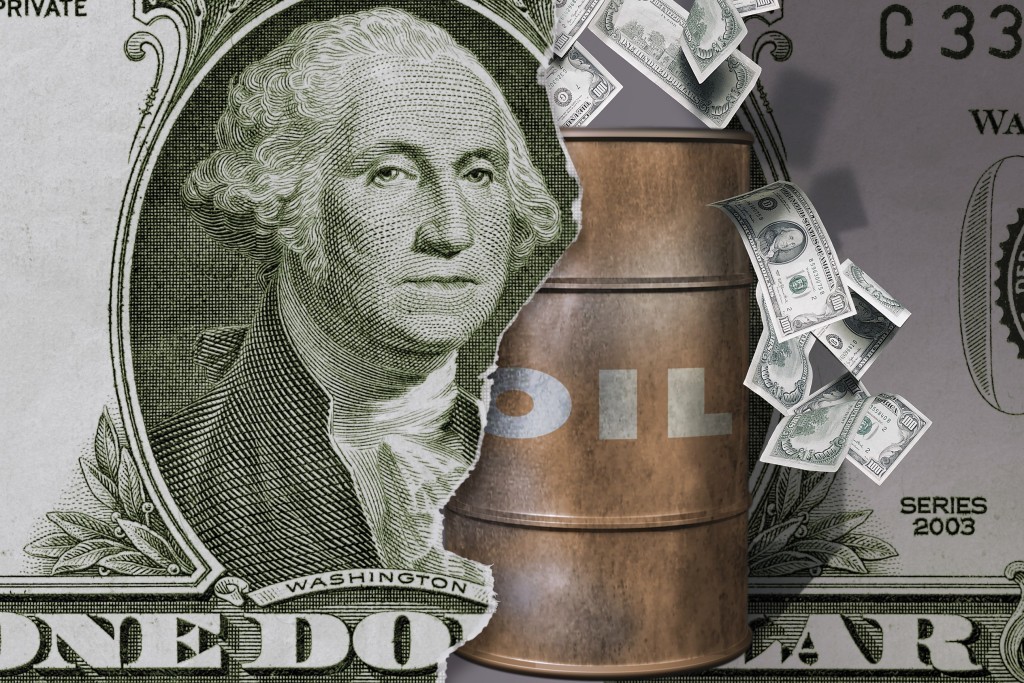 London's top flight index struggled to make gains, as commodity stocks weighed heavy on the market following a drop in the price of oil.
The FTSE 100 Index was down 1.4 points to 6188.24 following the fresh fall in the price of Brent crude, which edged down by as much as 50 cents since the start of the session before showing
signs of stabilising.
Mining giant Antofagasta was among the biggest fallers, down 16.5p to 498p, as the oil price fell three cents to 41.2 US dollars a barrel.
The beleaguered mining sector has seen its confidence knocked as it struggles to cope with an economic slowdown in China, with Glencore also falling 3.1p to 157.7p and Fresnillo dropping 12p to 976p.
Across Europe, German's Dax was up 0.56%, while the Cac 40 in France dropped 0.19%.
The pound was down 0.6% against the dollar to 1.43, as the latest CBI industrial trends survey showed UK manufacturing levels had fallen after being hit by problems such as flooding.
The pound was also down 0.4% against the euro at 1.27.
In stocks, supermarket giant Sainsbury's saw its share price climb 1.9% or 3.9p to 276.9p, as the market reacted to its £1.4 billion offer for Argos-owner Home Retail Group on Friday.
The bid came less than an hour after South African rival Steinhoff abandoned its £1.4bn pursuit of general goods retailer Argos.
Sainsbury's said the deal will allow it to become a "world-leading" retailer as the supermarket sector comes under intense competitive pressure.
Meanwhile, shares in Pets at Home edged down 1p to 284p after it announced its chief executive Nick Wood had resigned.
The FTSE 250 company – which runs 413 stores across the UK and 359 veterinary practices – said Ian Kellett would step into the role of chief executive from April 4, with Mr Wood staying on as an adviser until July 1.
Mr Kellett has been a member of the company's board for 10 years after joining as chief financial officer in 2006, before being promoted to chief executive of its retail division in June 2015.
Dixons Carphone also saw its share price come under pressure after it revealed it would snap up price comparison and switching website Simplifydigital for an undisclosed sum.
The group said the takeover would strengthen its position as the "best place" to receive independent advice on technology and media products.
It said it would also help to hit its long-term plan of bolstering its services business, which offers technology support to customers in their homes.
Shares were down 3.6p to 437.4p.
Recommended for you

Market Wrap: Recession concerns push oil lower and whipsaw stocks