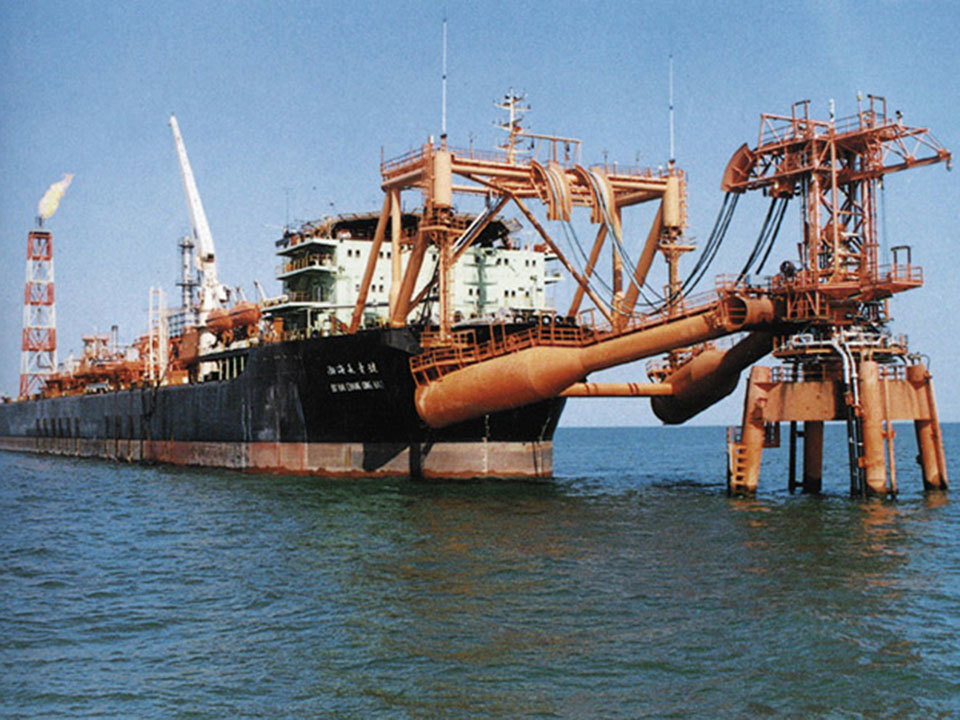 China's biggest offshore oil and gas explorer, CNOOC, posted annual profit that exceeded analyst estimates as cost cuts countered a decline in energy prices.
Net income fell 66 percent to 20.2 billion yuan ($3.1 billion) from 60.2 billion yuan a year earlier, the Beijing-based explorer said today.
That beat the 17.7 billion yuan mean of 18 analyst estimates compiled by Bloomberg.
Output rose nearly 15 percent, capital expenditures fell 38 percent to 66.5 billion yuan, and the company posted a 2.75 billion yuan impairment charge. CNOOC reported a final dividend of HK$0.25 per share.
"Cost control is much better than expectations," said Laban Yu, head of Asia oil and gas equities at Jefferies Group, in Hong Kong. "It's also impressive that they found a way to maintain dividend payout."
CNOOC, which derives almost all of its income from producing oil, has relied on slashing spending to cope with the crash in prices.
Brent, the global benchmark, averaged $54 per barrel in 2015, down from $99 the year before, reduced earnings from Shell to Chevron and forced Exxon Mobil to cut its drilling budget to a 10-year low.
"With oil prices once again plummeting towards the end of the year, worldwide oil and gas industry is experiencing a 'cold winter'," Chairman Yang Hua said in the statement. "We maintained an intensive exploration program while lowering our exploration capital expenditures."
Domestic production accounted for nearly two-thirds of oil and gas output, which rose 14.6 percent to 495.7 million barrels of oil equivalent (about 1.36 million barrels of oil equivalent a day), the company said in a presentation.
State-owned CNOOC in January announced output this year would be 470 million to 485 million barrels of oil equivalent, the first reduction since 1999.
The company also said it will chop spending to a maximum 60billion yuan this year.
Crude output rose 18 percent to 410.3 million barrels, while natural gas production climbed 2.5 percent to 498 billion cubic feet. The company started up seven new projects last year in the Bohai Bay and the western South China Sea. The biggest development, Kenli 10-1, will produce 36,000 barrels of oil equivalent a day at its peak.
Shares fell 2.3 percent to HK$8.96 before the earnings were announced. Cnooc has gained 11 percent this year, compared with a 7 percent decrease in Hong Kong's benchmark Hang Seng Index.
Rival PetroChina's profit tumbled to the lowest since 1999 as the company reported a 25billion yuan writedown Wednesday. Net income at China's biggest oil and gas producer dropped 67 percent to 35.5 billion yuan from 107 billion yuan. The country's largest producer forecast output will drop 2.7 percent this year.
Recommended for you

Omicron could cut oil demand almost 3 million bpd in early 2022, says Rystad