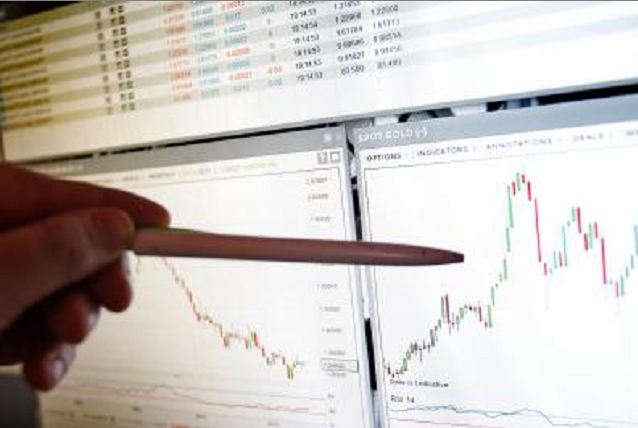 Oil prices firmed in thin Easter holiday trading today, adding to gains in recent weeks as optimism holds that a production freeze among major producers may be implemented.
Brent crude futures were up 25 cents at $40.69 per barrel at 0916 GMT. Last week, the contract fell 76 cents, or nearly 2 percent, in its first decline in five weeks.
U.S. crude's front-month contract was up 34 cents at $39.80 a barrel.
Oil prices have risen about 50 percent from multi-year lows hit in January on glut worries.
Prices have been supported by disruptions to oil supplies in Nigeria and Iraq and plans by major producers to freeze their output at January levels.
Members and non-members from the Organization of the Petroleum Exporting Countries (OPEC) are due to meet in the Qatari capital Doha on April 17 to discuss the plan.
"There is going to be pressure on the participants in the meeting to ensure they achieve something. Otherwise they risk the support-market sentiment that we are seeing now dissipate rapidly," said Victor Shum, senior oil and gas analyst at IHS in Singapore.
So far, 10 countries have confirmed their attendance at the meeting, with only OPEC-member Libya saying it will not attend.
Declining U.S. oil output and strong U.S. gasoline demand have also supported oil prices.
Investors will be looking out for monthly U.S. production figures for January to be released this week as a barometer for the resilience of shale producers.
U.S. crude oil production fell for a third month in December to 9.26 million barrels per day due to declines in the biggest shale-producing states, although the fall was offset by a rise offshore, according to the U.S. Energy Information Administration (EIA).
The EIA said this month that U.S. shale oil production in April is expected to record its second-largest monthly decline on record at around 106,000 barrels per day (bpd).
China's refined fuel stocks at the end of February were up 17.3 percent from the previous month to their highest level in four years, while commercial crude oil stocks were up 1.1 percent, the official Xinhua News Agency reported on Monday.
Recommended for you

Woodside wins backing to buy BHP oil, gas amid climate backlash