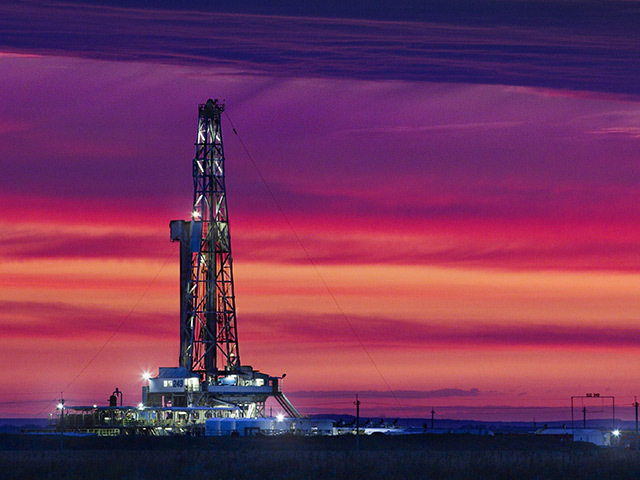 Nostrum Oil and Gas saw pre-tax profit fall by more than two thirds last year as it was hit by lower production and falling oil prices.
The Kazakhstan-focused firm saw 2015 profit of $72.3million compated with $311.7million in 2014. Revenue fell to $448.9million from $781.9million due to the fall in oil prices.
Gross profit fell to $262.3 million from $560.0 million, as the average oil price achieved by the company fell 46%.
EBITDA fell to $229million from $495million.
Chairman Frank Monstrey, said: "2015 was a challenging year for Nostrum as we adapted to the falling oil price. We reacted quickly in cutting costs and took steps to protect the financial stability of the company whilst not deviating from our strategy to double our processing capacity and reach a production level in excess of 100,000 barrels of oil equivalent per day in the near future."
"In 2016 we need to remain vigilant on cost cutting and ensure that each dollar we invest will deliver future returns for shareholders in the new oil price environment," he added.
Sales in 2015 were 13% lower year-on-year at 14.1 million barrels of oil equivalent from the 16.2 million barrels of oil equivalent in 2014.
Nostrum is aiming to maintain production above 40,000 barrels a day in 2016 and aiming at up to 60,000 barrels a day in 2017.
Operating costs have been reduced to $4.3 per barrel in 2015 and aims to reduce further in 2016.
David Cheetham, Market Analyst at XTB.com, said: "These latest earnings show a sharp contraction for both turnover and the bottom line in 2015 compared to the prior year, however put in a context of the persistent slump in oil prices they're fairly resolute due to prudent management.
Nostrum have made the wise decision to reduce their exposure to the oil price through the implementation of a hedging position which locks in a price $49.16 per barrel for over a third of their output.
"In addition, increases in operational efficiency that now put cash break-even extraction costs at $22 per barrel compared to $29 in 2014, as well as plans afoot to reduce this further, means the oil & gas exploration and production company has a relatively large cash balance of $166m.
"This flexibility in production alongside a fairly substantial cash stockpile place the firm on solid foundations moving forward in a continually challenging trading environment."
Recommended for you

Omicron could cut oil demand almost 3 million bpd in early 2022, says Rystad