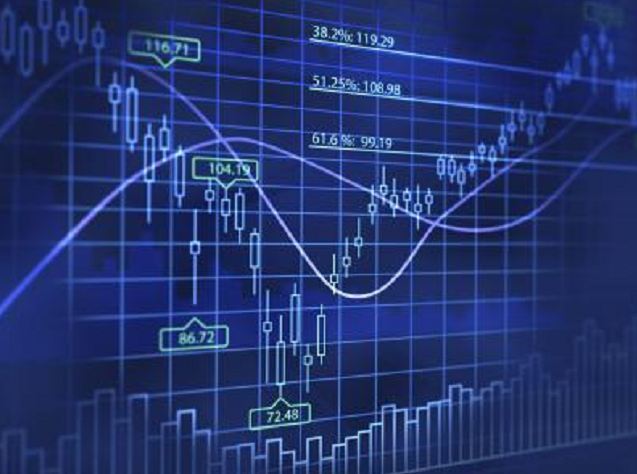 The London market sank deep into the red as the sliding oil price and lacklustre growth from the services sector punished top-flight stocks.
Growth from Britain's dominant services sector could only muster a slight rise in March, up to 53.7 from February's near three-year low of 52.7, according to the Markit/CIPS services purchasing managers' index (PMI).
The FTSE 100 Index was down 86.7 points to 6078.6, as Markit economists warned that the sluggish performance from services – triggered by concerns over the gloomy global economic outlook and a potential Brexit – pointed to a slowdown in the UK economy.
Commodity stocks also dragged the market lower as blue-chip mining and oil companies bore the brunt of a fall in the price of Brent crude.
Oil giants Royal Dutch Shell and BP were down 51.5p to 1640p and 7.95p to 336.7p respectively, while miner Anglo American saw a rally in the previous session come to an abrupt end, dropping 26.6p to 520.9p.
Brent crude was down 11 cents to 37.58 US dollars a barrel, as it continued to feel the force of last week's comments by Saudi prince Mohammed bin Salman, who poured cold water on the prospect of cutting oil production unless Iran and other major producers follow suit.
In Europe, Germany's Dax was down 2.3% and the Cac 40 in France fell 2.1%.
The pound was down nearly half a per cent against the dollar at 1.42, as the currency markets digested the latest update from the services sector.
Sterling was also down against the euro at 1.25.
In stocks, top-flight house builders rebounded from losses in the previous session to sit among the biggest risers.
Berkeley Group was up 66p to 3268p, Taylor Wimpey lifted 0.9p to 191.8p and Persimmon rose 24p to 2131p.
Meanwhile, supermarket giant Tesco saw its share price drop nearly 2% or 3.6p to 187.4p despite industry data pointing to signs of a recovery in the grocer's sales.
Britain's biggest supermarket saw its decline in sales slow for the fourth month in a row, falling to 0.2% in the 12 weeks to March 27, according to market research company Kantar Worldpanel.
However, gold miner Rangold Resources saw its stock price buoyed by a lift in the gold price, with shares climbing more than 1.5% or 95p to 6300p.
Recommended for you

UK energy companies paying men 20% more than women, figures show