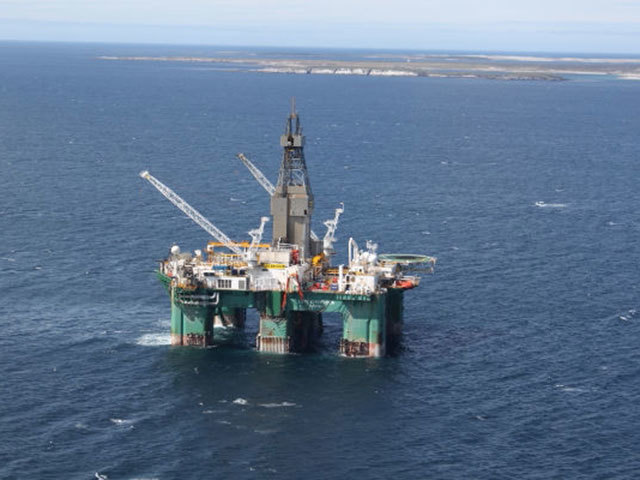 Rockhopper Exploration has hailed 2015 as a "transformational year" as the company looks ahead to developing the huge potential of the Sea Lion prospect in the South Atlantic.
Rockhopper believes the North Falkland Basin could ultimately deliver a billion barrels of recoverable oil.
The company reported a post tax profit of $11million after tax in 2015 compared to a $8million loss in 2014. Balance sheet strength maintained with cash resources at 31 December 2015 of $110 million.
However, outstanding tax liability was confirmed at £64.4 million (US$95 million as at 31 December 2015) and payable on the first royalty payment date on Sea Lion.
Currently the first royalty payment date is anticipated to occur within six months of first oil production which itself is estimated to occur in 2020, assuming a Sea Lion project sanction in mid-2017.
As such the tax liability has been reclassified as non-current and discounted to a year end value of US$47 million. The effect of this discounting is a tax credit in the period of US$55 million.
Rockhopper said comparability between the reporting periods is made difficult after it changed its accounting year-end to 31 December resulting in a nine month reporting period in 2014. Secondly, the acquisition of Mediterranean Oil & Gas plc was completed in August 2014 and so the revenues and expenditures associated with the Mediterranean region in 2014 only reflect the five month period from August to December.
It also pointed out that its merger with Falkland Oil and Gas completed after the year-end and so the impact of that transaction is not reflected in the 2015 financials.
Nonetheless, Rockhopper chairman Pierre Jungels, said: "2015 has been transformational."
Chief executive Sam Moody reported: "The FEED process for Sea Lion is anticipated to take approximately 15 months to complete and we expect further cost reduction opportunities to be pursued during that time as we move towards a project sanction decision point in mid-2017.
"While the spot price for Brent Crude is around US$40 per barrel today, the most important factors when considering the investment economics for large-scale offshore projects such as Sea Lion, are the long-term oil price outlook and the cost reductions that can be achieved."
The merger with Falkland Oil & Gas has consolidated the company's leading acreage and resource position in the North Falkland Basin.
The Sea Lion project has entered FEED – another significant milestone on the path towards project sanction.
Operational highlights in 2015 included FEED contracts awarded to a set of world-class contractors in the North Falkand basin where a draft field development plan was submitted to the Falkland Islands Government
The company has consolidated its leading North Falkland Basin acreage position whilst delivering significant production increase from its Mediterranean portfolio where first gas achieved at the Rockhopper operated Civita field onshore Italy.
Jungels announced he is to retire from the board following the company's AGM on May 17. He will be replaced by non-executive director David McManus.