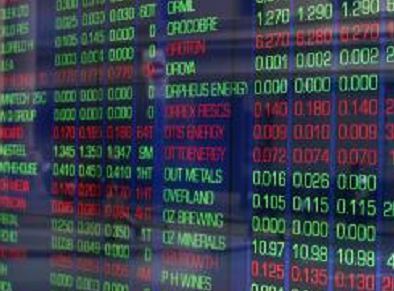 The London market opened on the back foot as crude prices fell after a key meeting of oil producers broke up without agreement.
The Qatar summit at the weekend saw Saudi Arabia willing to cut production, but Iran continues to increase output following the lifting of sanctions against it.
The FTSE 100 Index fell 35.9 points to 6307.3, as Brent Crude fell 4.7% to just over 41 US dollars a barrel following the stalemate in the Qatar capital, Doha.
Royal Dutch Shell and BP fell 49p to 1969.5p and 7.2p to 349p respectively.
Spreadex financial analyst Connor Campbell said: "Realistically Iran remains the only country that matters in this oil saga and, until the newly un-sanctioned country agrees to halt its march to greater and greater daily levels of production, there isn't much chance of a Brent Crude price rescuing deal being implemented."
Shares in British Gas owner Centrica fell by more than 2% as the firm lost 224,000 customers in the first three months of the year as competition in the energy market continues to bite. Its overall residential accounts fell 1.5% to 14.4 million customers.
The group put the loss down to a significant number of customers coming off long-term fixed-price contracts, and consumers switching suppliers as smaller rivals put Big Six players under price pressure.
Shares fell 5.8p to 232.5p.
Recommended for you

Oil extends slump as Europe softens Russian sanction proposals