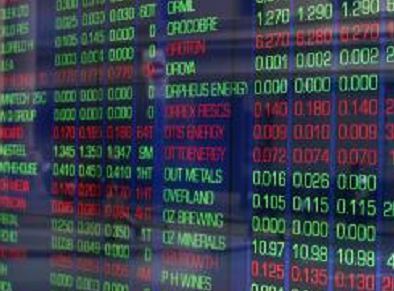 The London market struggled to make headway as the falling price of crude dragged on stocks after a key meeting of oil producers ended in stalemate.
The Qatar summit at the weekend saw Saudi Arabia willing to cut production, but Iran continues to increase output following the recent lifting of Western sanctions against it.
The FTSE 100 Index was up 9.7 points to 6353.5, as Brent Crude dropped 2.8% to more than 42 US dollars a barrel after the Doha meeting broke up without agreement.
Royal Dutch Shell and BP fell 13.5p to 1805p and 0.2p to 355.8p respectively, recovering from heavier losses earlier in the session.
Spreadex financial analyst Connor Campbell said: "Realistically Iran remains the only country that matters in this oil saga and, until the newly un-sanctioned country agrees to halt its march to greater and greater daily levels of production, there isn't much chance of a Brent Crude price rescuing deal being implemented."
However, travel stocks picked up on the prospect of lower fuel prices following the fallout of the Doha talks, with TUI rising 24p to 1065p, easyJey stepping up 10p to 1457p, while British Airways-owner IAG climbed 1.5p to 535.5p.
In Europe, Germany's Dax was up nearly 0.7%, while the Cac 40 in France stepped up 0.4%.
The pound was up 0.2% against the euro at 1.26 despite Chancellor George Osborne warning that Britain's economy would shrink by 6% by 2030 if the country replicated Canada's trading agreement with the EU.
Sterling also rose 0.5% against the US dollar at 1.42.
The pound has come under fire in recent months amid fears that Britain could vote to leave the European Union.
Shares in British Gas owner Centrica fell by more than 1.5% as the firm lost 224,000 customers in the first three months of the year as competition in the energy market continues to bite.
Its overall residential accounts fell 1.5% to 14.4 million customers.
The group put the loss down to a significant number of customers coming off long-term fixed-price contracts, and consumers switching suppliers as smaller rivals put Big Six players under price pressure.
Shares fell 3.7p to 234.6p.
Durex owner Reckitt Benckiser shrugged off tough trading to cheer rising sales thanks to a boost from new products including an electronic nail file.
The Slough-based firm saw like-for-like sales come in ahead of expectations, up 5% in the first quarter, following a "good" performance from healthcare products Gaviscon and Strepsils.
The group said Europe and North America like-for-like sales stepped up 3%, driven in part by the launch of new products from footwear brands Amope and Scholl Innovations.
Shares in Reckitt lifted nearly 2%, or 133p to 6868p.
Elsewhere, the chief executive of Voda maker Stock Spirits has stepped down, just weeks after the firm's biggest shareholder called for him to be ousted.
The FTSE Small Cap firm said Chris Heath will take early retirement and Miroslaw "Mirek" Stachowicz, an independent non-executive director, will serve as interim chief executive.
Earlier this month, Western Gate Private Investments, Stock Spirit's largest individual shareholder, called for Mr Heath to be ousted. It urged "fresh perspectives" in order to address a decline in sales in the firm's key Polish market.
Shares lifted 75p to 154p.
The biggest risers in the FTSE 100 Index were BT Group up 10.9p to 454.9p, TUI up 24p to 1065p, Anglo American up 15.3p to 693.6p, Reckitt Benckiser up 133p to 6868p.
The biggest fallers were Arm Holdings down 38p to 952p, Antofagasta down 12.8p to 458.2p, Centrica down 3.7p to 234.6p, Carnival down 58p to 3680p.
Recommended for you

Oil and mining companies help push FTSE 100 down