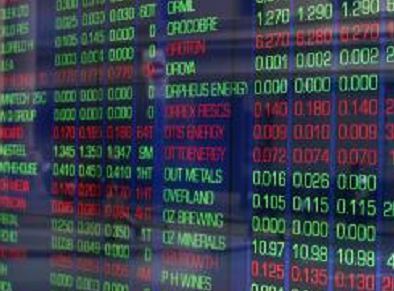 The FTSE 100 Index has slipped back after hitting four-month highs on Tuesday as falling oil prices once more weighed on the London market.
Benchmark Brent crude dropped nearly 2% to just over 43 US dollars a barrel, wiping out gains in the previous session, which helped the top flight close above 6400 for the first time since early December.
The latest swing in oil prices saw the FTSE 100 slip 24.8 points to 6380.5, also dragged lower by broker downgrades for a number of blue chips, including BT and Burberry.
BT slipped 2% or 7.6p to 443.5p, while luxury fashion group Burberry was 16p lower at 1276p.
Apple chip maker ARM Holdings was among those bucking the wider market falls, up 4% or 36.5p to 1000.5p after posting a forecast-beating 14% hike in underlying first quarter profits to £137.5 million.
Elsewhere, Punch Taverns rose 4.5p to 101.5p as it insisted it was making good progress on its strategy despite revealing underlying earnings fell from £105 million to £94 million in the first half of the year.
Online fashion group N Brown was the biggest faller in the FTSE 250 Index, plunging 14% after it reported a 2% fall in annual underlying pre-tax profits to £84.5 million and said trading since the year end had been "subdued".
Shares dropped 43.2p to 272.4p.
Recommended for you

FTSE boosted by energy stocks as oil prices spike