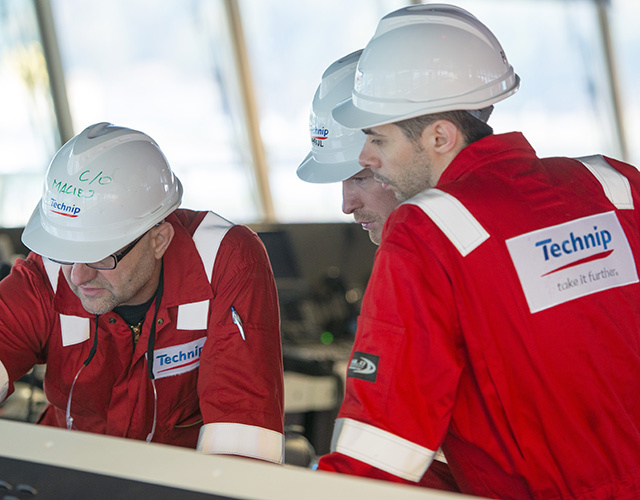 Analysts are confident Technip and FMC Technologies will do what larger oil service and equipment providers Halliburton and Baker Hughes ouldn't – close a merger during the market downturn.
The $13 billion combination of US subsea-equipment supplier FMC with Paris-based Technip will deliver at least $400 million in annual pretax savings in 2019.
Industry peers Halliburton and Baker Hughes had also tried to join forces to weather the rout, but called off their planned merger this month amid resistance from regulators in the US and Europe over concerns about reduced competition.
By contrast, Technip's engineering and construction for large offshore projects complements FMC's flow-control subsea equipment, Bill Herbert, an analyst at Simmons & Co., said.
"The Halliburton-Baker transaction was a multifaceted transaction encompassing classic consolidation of several overlapping competitive product service lines," Herbert said.
"Technip and FTI? They're completely different animals. There is no overlap whatsoever."
The companies are combining at a time when tumbling crude prices have led customers to cancel projects and demand lower fees from suppliers, sapping earnings for oil-field drillers, servicers and engineers.
A 55% drop in oil since mid-2014 forced oil explorers to slash over $100 billion in spending last year and has led to more than 350,000 jobs cut globally in the industry.
Technip, Europe's biggest oil-services company, was valued at $6.19 billion as of Wednesday's close, having shrunk by a quarter over the past year. That compares with a $6.49 billion capitalisation for FMC, which declined more than 30 percent in the period. FMC is the world's largest provider of subsea equipment to the oil industry.
"I think this deal has a very high likelihood of being approved," said Sean Boland, an antitrust lawyer at Baker Botts LLP in Washington who represented Halliburton in the Baker Hughes deal. He did not represent anyone in the FMC-Technip deal.
The new entity, TechnipFMC, will be listed in Paris and New York, according to a joint statement. Technip chief executive Thierry Pilenko will be executive chairman while Doug Pferdehirt, president and chief operating officer of FMC, will serve as CEO. Each company's shareholders will own close to 50 percent of the combined group.
"The synergies targeted are significant — and above what we expected" given the lack of "overlap" between the two companies, said James Evans, an analyst at Exane BNP Paribas in London. Since they don't compete directly with each other, the deal is more likely to succeed than the blocked transaction between Halliburton and Baker Hughes, he said in a note.
"We are complementary companies," Pilenko said at a press briefing in the French capital. "If you stay narrow, sooner or later you're going to be commoditised."
It was reported last year that Technip and Houston-based FMC were in negotiations. The companies had already announced a joint venture for offshore fields, called Forsys Subsea, in March 2015 as they sought to cut costs to ride out the market downturn.
Philip Barker, partner and head of industrials at Cavendish Corporate Finance, said: "Given FMC and Technip's different specialisms the tie-up is largely a case of vertical integration and thus a less likely target for regulators.
"That said, Houston-based FMC will have been paying close attention to the recent Allergan/Pfizer breakup in light of the tax inversion motive involved."
Recommended for you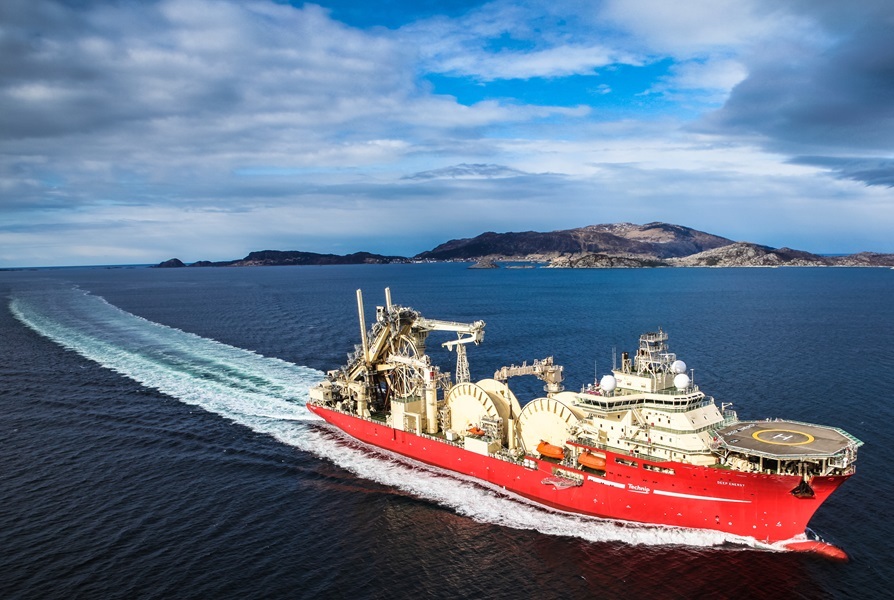 Industry in 'full growth mode' as TechnipFMC launches $400m buyback programme