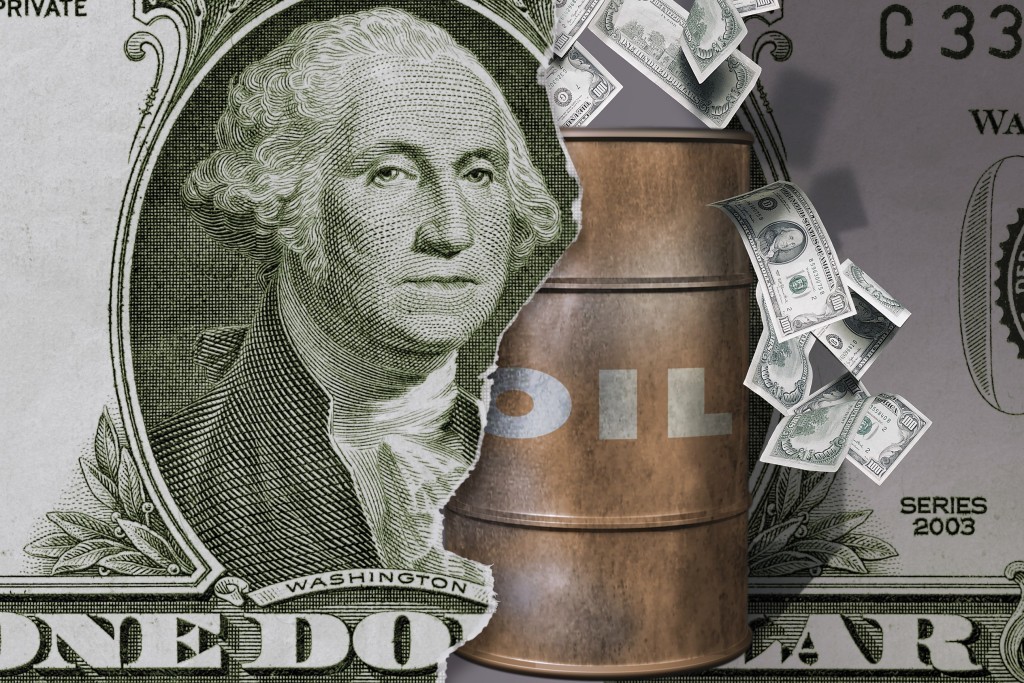 Oil declined for a fourth day on concern recent gains were unsustainable, while shuttered Canadian operations started to reopen.
Futures fell as much as 1.8% in New York after rising 6.9 percent in May as supply was curbed by wildfires in Alberta and militant attacks in Nigeria.
Canadian oil-sands producers including Suncor Energy ave begun resuming operations as cooler weather helps keep the blazes at bay.
Oil has surged about 85% since touching a 12-year low in February on signs the global surplus is easing.
OPEC, meeting tomorrow in Vienna, will probably stick to its policy of squeezing out rivals by maintaining production as the price rally helps justify the group's strategy, according to analysts surveyed by Bloomberg.
Saudi Arabia will use the meeting to repair relationships with fellow producers after the failure of an April accord to freeze crude output in Doha, according to people familiar the matter.
The kingdom's Minister of Energy Khalid Al-Falih will reassure other members his nation won't flood the oil market and may be open to the reintroduction of a production target for the group, the people said.
The market is "retreating from the levels we consider to be unsustainable in the short term," said Eugen Weinberg, head of commodities research at Commerzbank AG in Frankfurt. "The recent price increase in the oil markets was strongly speculatively driven though also supported by short-term shortfalls."
West Texas Intermediate for July delivery fell as much 87 cents to $48.23 a barrel on the New York Mercantile Exchange and was at $48.43 as of 12:14 p.m. London time. The contract dropped 23 cents to close at $49.10 on Tuesday. Total volume traded Wednesday was 15 percent below the 100-day average.
Brent for August settlement declined as much as 2.1 percent to $48.86 a barrel on the London-based ICE Futures Europe exchange. The July contract expired Tuesday after slipping 7 cents to $49.69. The global benchmark crude traded at a 34-cent premium to WTI for August.
The global oversupply that set prices tumbling in 2014 and 2015 is correcting itself, United Arab Emirates Oil Minister Suhail Al Mazrouei said Tuesday after arriving in Vienna. "The market will fix itself to a price that is fair," he said. Nigeria's minister of state for petroleum resources, Emmanuel Ibe Kachikwu, also said prices are moving "in the right direction."
Forecasters including the International Energy Agency and Goldman Sachs Group Inc. agree that the crude glut is finally dwindling as the Saudi-led approach of pressuring high-cost suppliers finally pays off. There are still signs of division within OPEC, with Venezuelan Energy Minister Eulogio Del Pino saying Wednesday the price recovery has had more to do with unexpected outages than a successful OPEC strategy.
Citigroup Inc. said Wednesday that "Vienna could still surprise." While the number of new faces at the meeting reduces the likelihood of "grand" coordinated action, it also introduces uncertainty, Citi said in a report.
OPEC has two "credible" candidates for secretary-general, the U.A.E.'s Al Mazrouei said in Vienna, without naming them. Iran plans to invite international companies to bid for oilfield development rights in June, a government official said, as the country seeks to revive its energy industry after years of crippling sanctions.
U.S. crude stockpiles probably fell by 2.5 million barrels last week, according to a Bloomberg survey of analysts.
Recommended for you

Crude oil sinks again as spectre of US slowdown alarms investors