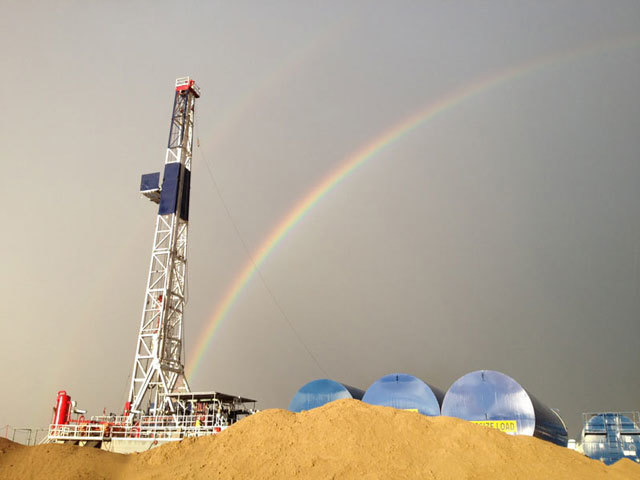 Nighthawk Energy, the UK listed, American focused independent producer blamed falling production and low prices for its $72million loss for the financial year.
And chairman Rick McCullough said things could have been worse without significant price hedging on their reserves.
McCullough said: "Fortunately, we had begun the year with significant hedges in place, at prices that ranged from $49-$75 per barrel. These hedges helped mitigate the effect of the decline in oil prices during the year. Our hedging program contributed $7.8 million to revenue during 2015.
The pre-tax net loss of $70million in 2015 is huge, compared to the $5.7million it reported in 2014. The average price it received for its oil in 2015 was less than half what it was paid per barrel in 2014.
Revenue slumped from $47.5million in 2014 to $29.6million as sales of oil also fell.
Operations delivered a $14.7 million gross profit in the year compared with $27.6million the previous year.
The amount of exceptional items booked in 2015 also soared to $72.million compared to $20.3million a year earlier. Of the total, USD38.5 million was booked against exploration costs with the remainder made against property, plant and equipment.
Gross oil sales in 2015 amounted to 653,431 barrels, of which 536,972 barrels were net to Nighthawk compared with 2014's 703,414 barrels, of which 575,275 was net to Nighthawk.
The company put in place $1.8million of saving by cutting salaries in its Denver team and reducing headcount. It also consolidated its financial functions in the US, substantially reducing its UK costs.
Nighthawk is continuing to carry out a waterflood project in Colorado on its existing assets, which aims to increase production and efficiency from existing wells.
"The water flood project is the kind of project oil and gas companies want to implement in a recovering oil market. As we have disclosed previously, production is expected to substantially increase and to remain higher than otherwise possible for most of the life of the project.
"One of the key drivers of this project is that it requires minimal capital to implement which based upon current estimates is expected to be less than $3million," said McCullough
The company hopes the waterflood programme can be approved in early June and is hoping to strike a deal with its creditors to facilitate the programme.
Recommended for you

Neptune Energy announces profits of over £600m in H1 2022