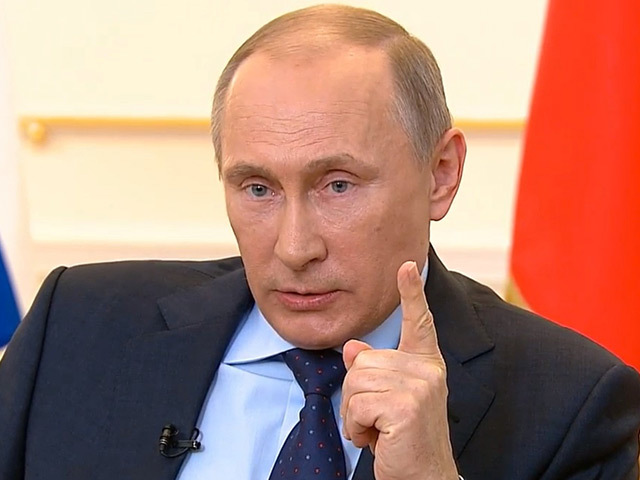 Russia's Rosneft PJSC could be worth as much as $130 billion, Chief Executive Officer Igor Sechin said as President Vladimir Putin is reported to consider selling a stake in the state oil giant to China and India.
The producer is "not afraid" of Chinese partners, including China Petroleum & Chemical Corp. and China National Petroleum Corp., Sechin told state television station Rossiya-24, citing existing partnerships with both companies. Rosneft is not currently talking to Chinese or Indian companies about a stake sale though, he said. The company's current market value is about $55 billion.
Selling a stake in Rosneft, which pumps more crude than Exxon Mobil Corp., would help Putin raise cash to plug a deficit in the nation's budget as a collapse in oil prices has the country facing a second year of recession. Sechin has voiced a preference for selling a stake to a strategic partner as opposed to a public share offering that would be more susceptible to political instability. Rosneft is among companies sanctioned by the U.S. over Russian support for an insurgency in Eastern Ukraine.
Russia has been seeking buyers for 19.5 percent of Rosneft and has indicate it would prefer a joint deal with China and India, the two nations driving growth in global energy demand, two people familiar with the matter said. There's "no single preferred option" for the deal, Kremlin spokesman Dmitry Peskov told reporters on Monday.
Privatization Record
Officials in Moscow expect to raise at least 700 billion rubles ($11 billion) from the sale, which would set a privatization record for the country.
Rosneft would like to avoid any attempt by the state to raise funds via taxation, Sechin said. The industry requires the opposite, easing taxation, especially with regards to refining inside Russia, he said.
With regards to refining internationally, the Moscow-based company is pressing ahead with plans to gain part of India's consumer market. The company plans to close a deal to buy a stake in Essar Oil Ltd.'s Vadinar refinery in October, Sechin said. The two sides are currently in the process of gaining approvals for the deal, he said.
Gas Exports
Rosneft may invite additional Russian companies, including banks, into a venture with Pertamina Persero PT that seeks to build a refinery in Indonesia, he said.
Russian law doesn't allow Rosneft to export natural gas except from a planned plant to liquefy the fuel in the Far East. All the same, Rosneft aims to gain access to European markets, Sechin said. The company plans to produce gas from a deposit off the coast of Venezuela, build a LNG plant and supply the European market, he said.
Sechin denied any wish to compete with Gazprom PJSC for European markets.
The Rosneft boss sees oil prices at $50 to $55 a barrel this year, rising to $65 a barrel by the end of 2017. A supply deal with Vietnam to deliver 96 million metric tons of oil, signed last week at the St. Petersburg Economic Forum, is worth about $36 billion, Sechin said.
The company's oil output this year will grow slightly compared to last year, Sechin said.
Recommended for you

EU agrees to set $60 price cap level for Russian oil exports