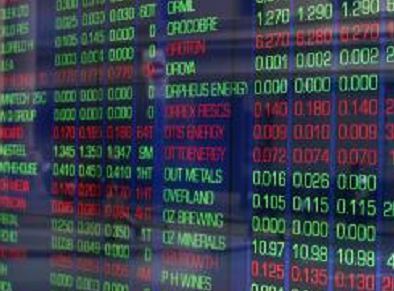 The London market broke through the 6,300 barrier as voters headed to the polls to cast their ballots in Britain's referendum on the European Union.
The FTSE 100 Index was up 39.3 points at 6,300.5 as it continued to push ahead from the previous session, when heavyweight financial stocks made a late rally towards the closing bell.
On the currency markets, the pound was 0.2% down against the US dollar at 1.477 after reaching its highest level of the year late on Wednesday at 1.48 as traders continued to bet on Britain voting to remain in the EU.
The polls in the run-up to the big day have suggested the referendum result is on a knife-edge, with neither side able to surge ahead in the final weeks.
Across Europe, Germany's Dax was up 0.8% and the Cac 40 in France climbed 0.9%.
Commodity stocks were pushing the market higher as the price of oil stepped up 0.6% to 50.16 US dollars a barrel.
Mining giant Glencore was at the top of the biggest risers, stepping up 4.8p to 153.6p, while Anglo American and Fresnillo rose 14.5p to 685p and 20p to 1236p respectively.
Defence giant BAE Systems was off 1.5p to 501p after being handed a broker downgrade from buy to hold by Berenberg.