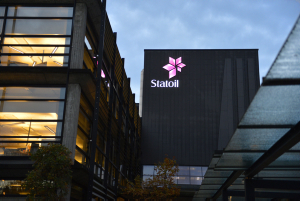 Statoil has saved $292 million in cash as investors chose to take 43% of their total net dividend payout in shares.
The Norwegian firm published the result of the dividend issue for the fourth quarter 2015 which revealed subscriptions were made for a total of 18,298,942 dividend shares.
Analysts had predicted that a majority of shareholders would opt for the scrip dividend, given the 5% price discount on the shares.
Statoil has cut investments by 35% from a peak of $20 billion in 2014 after oil prices sank. It introduced the scrip dividend in a bid to further bolster cash flow, while avoiding cutting shareholder payouts outright.
The company's board intends to give 22 cents a share for all dividends payable in 2016.
Payment of the cash dividend will occur on or around 24 June 2015, the company said.