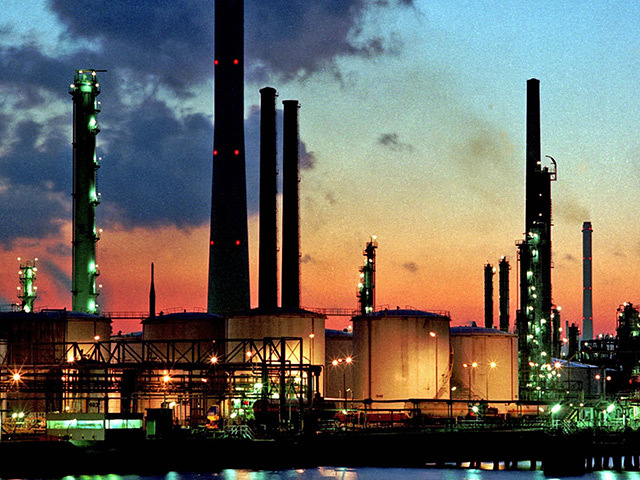 The FTSE 100 has risen 1.67% at the opening of trading, building on Tuesday's gains following a brutal Brexit battering.
The index was up 101 points to 6,242 as investors continue to digest the outcome of Britain's decision to exit the European Union.
The gains come alongside a small boost for sterling, which is up 0.07% against the dollar at 1.33, just days after the pound hit its lowest level since 1985.
Michael Hewson, chief market analyst at CMC Markets, said: "With no likelihood of Article 50 of the Lisbon Treaty getting triggered any time soon it seems that the status quo isn't likely to change in the short term.
"Whilst that doesn't remove the uncertainty with respect to the eventual outcome it also means that markets are going to have plenty of time to settle into their new found reality and equilibrium."
The gains follow a near-160 point rise on the FTSE 100 on Tuesday, with markets worldwide also surging higher in a post-Brexit bounce back.
The Dow Jones Industrial Average on Wall Street closed 1.6% higher overnight, while Asian markets also enjoyed a strong session.
Across Europe, the Cac 40 in France was 1.2% ahead and Germany's Dax added another 0.7% as European Union leaders meet in Brussels – symbolically without David Cameron.
But the outgoing Prime Minister has said he is not facing pressure to push the button on the EU treaty exit clause immediately, soothing investor nerves.
Oil prices also edged back towards 50 US dollars a barrel in a further sign of market confidence, with Brent crude up 0.9% at 49.12.
Stocks that took a hammering in the Brexit-inspired sell-off continued to rise, with banks and insurers leading the charge in the top flight index, followed by housebuilders.
High street lenders Barclays, Royal Bank of Scotland and Lloyds Banking Group – which fell nearly 30% in the Brexit rout – were up another 4%, 3% and 2% respectively.
Charles Church builder Persimmon likewise clawed back ground lost in the sell-off, rising 3%.
[graphiq id="2XZswFYiM9D" title="Royal Dutch Shell 'B' Stock Price (Adjusted Close)" width="600″ height="520″ url="
https://w.graphiq.com/w/2XZswFYiM9D
" link="
http://time-series.findthedata.com/l/12479/Royal-Dutch-Shell-B-Stock-Price-Adjusted-Close
" link_text="Royal Dutch Shell 'B' Stock Price (Adjusted Close) | FindTheData" ]
The firmer oil prices also helped blue chip heavyweights BP (LON:BP) and Royal Dutch Shell (LON:RDSB) make solid gains, ahead by 2% each.
Recommended for you

Oil majors report record first-half results across the board