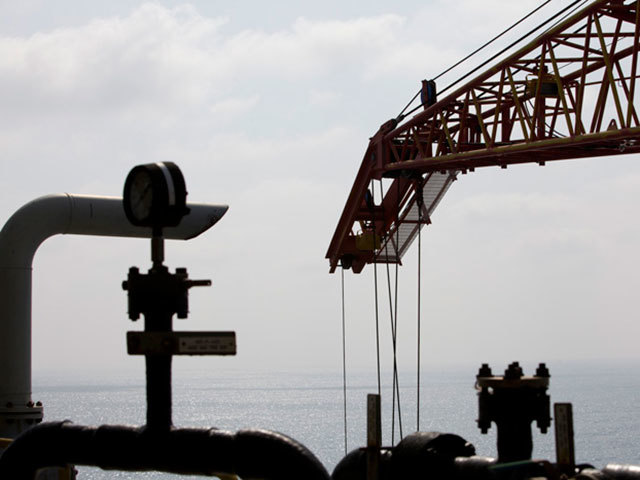 Premier Oil (LON: PMO) Plc rose the most this month in London trading after saying it's benefiting from a decline in the British pound following the U.K.'s vote to leave the European Union.
The shares climbed as much as 6.6 percent on Tuesday, the biggest gain since June 29, and traded up 4.7 percent at 72 pence as of 11:30 a.m. local time. The stock has lost half its value in the past year.
"There are benefits from Brexit," Tony Durrant, chief executive officer of the London-based explorer, said in a phone interview. "A lot of our costs in the North Sea are in sterling, so with the weaker sterling exchange rate, we're actually the beneficiary of that."
The pound has fallen about 12 percent against the dollar since the U.K. voted to leave the EU last month. It's currently trading at $1.3161, compared with $1.4877 on June 23, the day of the poll.
A weaker pound may help Premier cut the cost of its major Catcher project in the North Sea, due to produce first oil in October next year. The expense of developing Catcher was originally set at a rate of $1.60 to the pound. That's been lowered to $1.31, representing about $100 million of savings on the project, Durrant said.
About half of Premier's global operating and capital-expenditure costs are denominated in pounds, according to the CEO.
"The amount of sterling-denominated costs at Premier Oil is higher than we thought," said Stephane Foucaud, an analyst at FirstEnergy Capital LLP in London. "Premier Oil should be able to save around $40 million in the second half," based on an exchange rate of $1.30 per pound, he said. "That's not bad for a company with a market capitalization just under $500 million."
Premier has seen debt rise amid spending on the Catcher project, while oil's slump last year resulted in a wider annual loss at the explorer. The company is in talks with lenders to negotiate an extension to loan funding.
Negotiations are taking "some time" but showing "good progress," Durrant said Tuesday. Lenders earlier this month agreed to waive a test of covenants due at the end of June, shifting it to the end of July. The test — which requires a company to keep its debt-to-earnings ratio below a particular level — will probably be extended by another month, according to the CEO.
In May, Premier said it was on the cusp of breaching the permitted ratio of 4.75. Durrant is targeting a ratio of 3 to secure an investment-grade rating. Net debt stands at $2.6 billion, down from $2.68 billion in May.
"There are a lot of lenders involved" in the debt talks, David Round, an analyst at BMO Capital Markets Ltd., said by e-mail. "I can see why things are taking some time and wouldn't say investors should be especially worried." Round expects the company to eventually reach an agreement with lenders, potentially with additional costs attached to the refinancing.