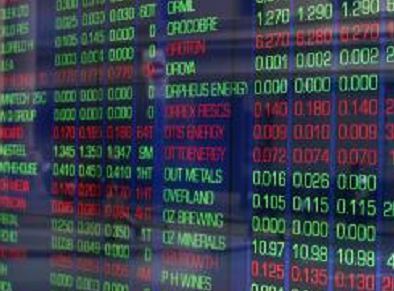 Oil is heading for its biggest weekly advance since April as Saudi Arabia signaled it's prepared to discuss stabilizing markets at informal OPEC discussions next month after prices tumbled into a bear market.
Futures rose as much as 1.6 percent in New York after surging 4.3 percent on Thursday. Talks with OPEC members and other producers may result in action to stabilize the market, Saudi Arabia's Energy Minister Khalid Al-Falih said in a statement, according to media reports including Reuters. Global markets will continue to rebalance this year, the International Energy Agency said Thursday. Oil extended gains after the dollar fell to a seven-week low.
Oil has fluctuated after falling more than 20 percent into a bear market and closing below $40 a barrel last week. Money managers increased wagers to a record on declining West Texas Intermediate crude prices during the week ended Aug. 2, government data show. World refiners will process record volumes of crude this quarter, shrinking stockpiles, the IEA said in its monthly report. Saudi Arabia raised production to a record last month, according to data the country submitted to the Organization of Petroleum Exporting Countries.
"The reverse correlation with the dollar is at work today," said Bob Yawger, director of the futures division of Mizuho Securities USA Inc. in New York. "We rose almost 5 percent yesterday on the IEA report and Saudi statement. The only reason we moved so much on these dubious headlines was that there are so many shorts in the market."
WTI for September delivery rose 30 cents, or 0.7 percent, to $43.79 at 9:40 a.m. on the New York Mercantile Exchange. Futures touched $44.17, the highest since July 25. Prices are up 4.8 percent this week. Total volume traded was 25 percent above the 100-day average.
Brent for October settlement increased 25 cents to $46.29 a barrel on the London-based ICE Futures Europe exchange. The North Sea crude touched $46.66, the highest since July 21. Prices are up 4.6 percent this week. The global benchmark crude traded at a $1.80 premium to WTI for October delivery.
For a story on Nigerian oil output and militant groups, click here.
While the market is on the path to rebalancing, reducing the inventory overhang of crude and products will take time, Al-Falih said in the statement. OPEC will hold informal talks at the International Energy Forum in Algiers, Mohammed Al Sada, Qatar's energy minister and holder of OPEC's rotating presidency, said in a statement on Monday.
"The Saudis have emphasized several times now that they would consider the possibility of getting together to talk about the dynamics of how the markets are working, but that Iran and Russia would have to be part of that conversation," Adam Sieminski, administrator at the U.S. Energy Information Administration, said in a Bloomberg television interview. "And neither of those countries really wants to participate."
An OPEC agreement in Algiers is unlikely, said Commerzbank AG and Petromatrix GmbH. Rosneft PJSC's oil output grew in the second quarter amid a drilling surge, potentially marking a pivotal return to growth as Russia's largest producer weathers the slump in crude prices. China's oil production dropped 8.1 percent to about 3.95 million barrels a day last month from a year ago, according to data from the National Bureau of Statistics on Friday. China's oil product demand plunged to the weakest in almost two years as industrial activity weakened in the world's second-largest economy.
Recommended for you

Oil set for weekly loss as China optimism dims, stockpiles swell